Heading to Japan? Take me with you!
Or, if you want inspiration to start your travel blog, check out the following blogs about Japan travel.
You'll find that these bloggers are making a good chunk of change blogging about what they love.
Or businesses using their blog to gain awareness and attract leads.
Blogs about Japan travel
I've been to Japan twice, and I loved every experience.
But, I wished I read about blogs about Japan travel before going.
Even when I went a second time, I was still learning new things.
Luckily, some bloggers and businesses provide all you need to know about the "land of the rising sun."
The JR Pass Blog has valuable information for people going to Japan. For example, it talks about finding cheap flights and avoiding rush hour, which is a must-read before going to Japan.
JR Railpass is also where we bought our train tickets. Now, you can buy this before you travel, or you can buy it once you land. But, I recommend booking beforehand just in case you miss out.
Why buy JR Railpass?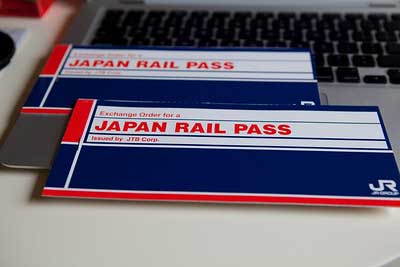 Well, the train is the main transport in Japan. There are taxis, but they can burn a hole in your budget.
But I'm sure other bloggers will tell you all about them. So, I shouldn't spoil it for you.
As the name suggests, it's a luggage delivery service.
The blog talks about anything from the capital of Tokyo, the official name of Japan, to reasons why Japanese sleep on trains.
MATCHA is a magazine for people who are going to Japan. You can find lots of great ideas in it. For example, you can find good restaurants, stores, and hotels there. Plus, the information about traveling in Japan can help you get there and around.
Jasmine wrote this blog. She has lived in Japan since 2008 and has experienced natural disasters, cultural oddities, and work-life there. Jasmine also traveled to all 47 Japanese prefectures and visited over 100 castles, giving her many insights into Japan. Also, she lives in the countryside, so her blog might give you a different perspective than those based in big cities.
Travel blogs written by locals are the best. They usually have up-to-date information and can tell you about what is happening in their area. You can find them on Travel Happy Japan.
Japan Guide Travel Blog is more than just a blog for people to read about the best tourist spots. It also has information about how Japan has recovered since the tsunami of 2011. The site also has tips for traveling to Japan and the newest news in Japan. If you want an unusual experience when traveling, you can find it on this site.
Japan Travel Mate is a website written by an English teacher who lives in Japan. It has posted interesting topics about Japan. For example, you can find out about Japanese vending machines or how to ride the bullet train.
ViaHero helps people have a great trip. They give personalized plans written by someone who lives there, and they also write articles about everything you need to know.
Tiffy is a writer for Asia Travel Bugs. She loves to travel and says that she travels because it keeps her from going crazy in corporate life. The website is excellent because it comes from a traveler's perspective and has lots of logistical information. There are sections on the website about different places in Japan.
The Poor Traveler is a blog with funny stories about traveling in Japan and other places. They found some strange things they did not expect. You can read these on their blog to see what it is like to travel in Japan and other places on a limited budget.
Matt runs his travel blog on all things Japan called "Super Cheap Japan." He knows how to guide people by learning how to experience as much as possible while spending as little money. Great blog for anyone visiting Japan.
This Beautiful Day is a blog about things to do in Tokyo. They give you information on food, transportation, and hotels. If you are staying in Tokyo, check it out.
Andres Zuleta founded Boutique Japan to share his love for Japan. Boutique Japan has a team of people who have traveled to Japan before. So they know about the culture and language of Japan too.
They can plan the perfect trip for you! They do this by finding the best places in Japan, staying in hotels or ryokans, tasting delicious food, and spending time with local experts.
Japan Wonder Travel blog has plenty of information for first-timers in Japan. Japan Wonder can also give you a guide with great personalities. The guides enjoy traveling and are eager to share Japan with you.
The guides are licensed tour guides who have gone to school for this job. And lastly, all of their guides are Japanese nationals. This way, you'll experience Japan through the eyes of the Japanese, Not a tourist.
Ryokou Girl is run by Tanja, who is originally from the UK. After much thought, she packed up and moved to Tokyo.
She was a freelance writer and a teacher in Shikoku in 2015 before moving to Tokyo in 2017.
This is a website about Japan and its culture. It has advice about traveling in Japan. It also has information about food and traditions.
FLIP Guide is a guide to Japan. It will show you all you can do in Japan- attractions, neighborhoods, and nightlife.
Japan National Tourism Organization (JNTO) is a government body whose job is to promote Japan as a place for people to come and have fun. In addition, they work with offices around the world to provide information about trips to Japan.
The website, Survive in Japan has information for foreigners who live in or are thinking about living in Japan. They want to help people stay informed and get the most out of their time in Japan.
Japan is a country that is interesting to visit. If you want to get the most out of your trip, take a look at the 2 Aussie Travelers guide for things to do and how to save money.
Hokkaido Treasure Island Travel Inc. is a company that helps people plan trips to the island of Hokkaido. Our team is based in Sapporo, the capital city of Hokkaido, and we are dedicated to helping all travelers have a good time with our high-quality, authentic itineraries.
Conclusion
As you can see, some travelers blog about their passion and makes a good living. Either from offering their services or ad revenue. You, too, can do the same.
There are also big companies using blogs to help their bottom line. For example, big businesses such as JR Rail attracts thousands of readers every month to their blog.
Those visitors find out about Japan Rail Pass, JR's main product, that it is a much cheaper option compared to buying individual tickets for each train ride.
Also, the rail pass is only offered to visitors. The rail pass is not available to people living in Japan.
There's a significant ROI with a blog for businesses and an incredible side income for avid travelers. Start a blog today, you'll be glad you did.
---
As a dedicated SEO professional, I help businesses improve their online visibility and attract more customers through search engine optimization. Whether you're a small local business or a large corporation, I can help improve your search rankings, drive more traffic to your website, and ultimately grow your business.

Christian Tanobey
---