Life is full of twists and turns. You may have a goal in mind, but so many other things get in the way. It can be almost impossible to stay on track sometimes when you have all these distractions. That's why blogs about life are so helpful! They provide information for people who want to achieve their goals in life, whether it's personal or professional goals. We will discuss 26 blogs about life that will help you reach your goals – if you're looking for the best blog posts about life, then look no further!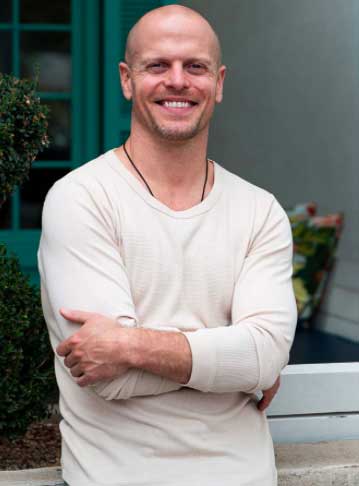 One of the most innovative business people is Timothy Ferriss. He wrote a book called The Four-Hour Workweek or The Four-Hour Chef. His writing style is enjoyable and addictive, made with ideas from basic philosophy and things you can do to help yourself. Have a look!
Tiny Buddha is one of the best places to find peace and happiness. This site has 2 million monthly readers. Lori Deschene started it, but it is not about religion.
It just discusses ideas that will help you be happy and feel good. You can read about genuine happiness, motivation, inspiration, love, relationships, mindfulness, and simple wisdom for our complex lives at this site.
The Positivity Blog was created to help people be happier. Henrik Edberg wrote it from Sweden.
He has been writing tips, newsletters, and courses since 2006 about getting rid of stress, simplifying life and improving social skills, self-esteem, happiness, and awesomeness.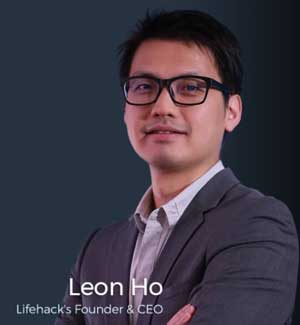 Do you want to reach your goals? First, you need to be efficient. Lifehack can help you with that. The site is for anyone who needs help with anything in life.
It has articles on how to get things done faster and better all the time. In addition, there are articles on lifestyle, money, health, relationships, work, and technology if that's what you need help with.
Marc and Angel Chernoff, in 2006, started this website. This year, they have published over 600 articles, 110,000 email subscribers, and the site has attracted over 100 million page views.
The blog has a simple but powerful style of writing. Most of the articles on this blog are "list type" articles, which are easy to read and understand.
Unlike some other blogs, this one will have you reading inspiring posts and practical tips for productive living from Marc and Angel themselves.
MindBodyGreen has a holistic approach to wellness. They want people to "revitalize the way we eat, move and live."
The content is made by experts who will provide you with practical advice about health, nutrition, sports, meditation, happiness, relationships, and self-growth.
MindBodyGreen also sells videos courses such as "The art of living with purpose," "The essential guide to meditation," or "Eat your way to your best body."
You can add happiness and good habits to make your life successful. You can join Gretchen Rubin in her adventures and habits on her blog, The Happiness Project. Gretchen is a New York Times bestseller author and one of the most influential writers on habits and happiness. However, she has a light style that is not so scientific.
Peter Clemens created The Change Blog. It was for people who wanted to change their lives and be the best they could be. People would write stories about what they altered and how it made them feel better.
Leo Babauta created a blog called Zen Habits. This live blog is about simplifying your life and finding happiness.
Leo Babauta also writes about clearing the clutter in your life to focus on what's important. Leo's blog has a simple design. This means you can find the essential information on it.
Leo also released his blog into the public domain, which means that you are free to share or print it without asking for permission or giving credit.
There is too much clutter in our home and life. This distracts us from reaching our goals. Society tells you to buy more things, but that doesn't help you find what your heart wants. Joshua Becker will show you how to get rid of the clutter around your home and life so that you can find what your heart desires.
This blog has videos and other good things for people who want to be successful.
It was started by Joel Brown, an Australian entrepreneur and life design coach passionate about entrepreneurship, self-development, and success. You can find these videos on the website.
Pick the Brain is a blog to improve yourself. It's not like other blogs. People can ask questions and get answers.
You can read posts about anything that helps your life be better – Self-improvement, motivation, self-education, psychology, and philosophy (those are all different things). Pick the Brain is an excellent blog to read if you want unconventional posts and tips about making your life better.
This site is a way to help you unlock your creative genius. The founder, Farnoosh Brock, wants you to live your truth and share it with the world. This site enables you to achieve your life's goals by helping you be empowered and unlocking the power within.
Michael Hyatt will help you learn to be a leader. He can teach you how to lead yourself and other people.
And he has blog posts, podcasts, and even interviews about leadership, personal development, productivity, and business. You can use these things to achieve your goals in life.
If you want to do something special, you need to fight against what people think. If you're going to be better in life, this blog "The Art of Non-Conformity" by Chris Guillebeau will help you do things that are different and unusual.
The blog is for people who want to be different from other people. It is intelligent and original. We like it! This blog is about life, work, and travel stories too. It has advice on how to change the world by achieving personal goals while helping others at the same time.
There is a blog that has morning routines. It has morning routines from people with lots of different jobs, like food scientists and authors. They have a book too. There are over 300 other morning routines on the website right now.
The author of this blog does not know where the name "Dumb Little Man" came from. However, one thing is 100%. It is an excellent source of information about productivity, automation, exceeding goals, and finding a more straightforward way for everything.
The site was created and written by Jay White, who uses the pen name "Dumb Little Man." Today other authors have written posts on this blog too. They were published on sites such as The New York Times, Washington Post, and Huffington Post.
GenTwenty is a website for people in their twenties. They have good information about how to live your twenties. They refer to their website as "a twenty-something's guide to life." Gen Twenty helps navigate your twenties.
Are you a creative person who often talks yourself out of things? Then The Blissful Mind is for you. Catherine is a coach who teaches people how to add more happiness to their life.
On Career Girl Daily, you can learn how to do interviews and dress for success. They have a planner that is so cute. It has all the things in it to plan your day better. If you are looking for a website about careers, they have things that will help you in the future when you are older.
Brian Tracy has helped more than 1,000 companies and 5 million people. Brian Tracy is an expert in how to achieve goals. You can find inspiration for your personal, professional, and business goals on his blog.
On this website, you can find practical and realistic strategies that will help you to break out of your comfort zone. As a result, you can uncover your passion, build self-confidence, learn new habits, and have healthy and happy relationships with the people that you love. This program can be beneficial.
Jonathan Wells is the person who created this blog. He has been a student of life and worked with athletes. Discipline was a pleasure for them, but not for most people. His goal is to make simple changes in your beliefs to be mentally ready to commit to your goals.
Monica Beatrice Welburn started The Elgin Avenue blog about leading a stylish, happy, and inspired life. She does this with beautiful photography and content. If you love our blog, then you will also enjoy hers! In addition, she has a podcast called 'Let's Discuss,' which talks about having a great life.
James Clear, who wrote "Atomic Habits," has a blog on having good habits. I like his posts because he does a lot of research and still makes it interesting.
One of my favorite posts was about how to create lasting habits. In addition, he sends out emails that are always interesting, so sign up for his newsletter if you want.
Christina created embracing Simple. It is such a great and inspiring blog about the life that's simple.
She talks about things like developing yourself and being happy with what you have, all while living a simple life. Embracing Simple has a fantastic (and free!) 4-week course on living a simple life if you sign up for her email list! I recommend joining and checking it out!
Conclusion
Well, there you have it. The best of the best blogs about life you must follow to achieve your goals.
These blogs have started from somewhere. From humble beginnings to earning multiple figures a year.
You can do the same. The internet made starting a business easy and affordable.
Read how to start a blog so you don't stumble along the way. As there are many things that can deter you from having a successful blog.
Things like starting a blog you have no idea about and you get bored after writing a blog or two.
One of the best things about blogging is that you can do what you love doing. Write about your passion and make money.
Wondering how much blogs make? Click on the, "how much money does a blog make" article.
Do you hate writing but love to talk people's ears off?
Try vlogging instead.
It doesn't matter if you're blogging, vlogging, or starting an offline business. The best blogs about life can help you find success.
---
As a dedicated SEO professional, I help businesses improve their online visibility and attract more customers through search engine optimization. Whether you're a small local business or a large corporation, I can help improve your search rankings, drive more traffic to your website, and ultimately grow your business.

Christian Tanobey
---