Working moms have a lot on their plates.
They're juggling a job, preparing food, taking care of the kids, and blogging.
Do you want to know how they do it while staying sane?
We found 52 of the best blogs for working moms that will inspire you, listed in no particular order.
These helpful, educational, and mother-centric blogs are written by mothers who understand what you go through as a working mom.
There is something here for everyone from fashion bloggers to personal finance experts- there truly is a fantastic variety of blogs out there just waiting for you!
The Working Mother website provides its readers with the community, solutions, and strategies they need to thrive. However, individual actions alone won't provide working moms with the support they need at work and in the home; this is why we advocate for programs such as paid family leave, affordable child care, flexible work, and so much more.
Smart Money Mamas is a space for busy, overwhelmed mothers to seek support and learn about money. You can find resources that meet your needs in this community.
Mindful Return is a community created to help mamas returning from maternity leave feeling confident and empowered. This supportive community will take some of the confusion out of this critical time for you, giving you space to focus on your baby as well as yourself during an exciting but challenging transition period.
Working Mothers Connect is an organization that helps working mothers find a company that will support them and provides for their families. They have partnered with companies Australia-wide to help create better work environments so women can feel invested in the workplace.
Mom After Baby (previously Fit Mommy Strong) is a website created by Karissa. The site contains content to help expect and postpartum mothers, including information about baby care, breastfeeding tips & tricks, health advice from experts in women's health, and fitness support for new moms who want to stay active while taking on their changing bodies.
This website was founded after Karissa found herself struggling as an expectant mother looking for resources that could guide her through this journey successfully – all while trying not to drown under anxiety!
Ilana, the creator of Mommy Shorts, is genuinely one talented mom. Her writing style and humor are entertaining for readers and provide lots of helpful parenting advice in an easy-to-understand format. Additionally, her ability to capture moments with family through detailed photographs that she shares on social media makes it hard not to fall in love with this motherhood blog!
A working mom of two, a coffee drinker, and UNC Tarheels' degree-holder lives in southwest Virginia with her family. Raki Wright's mission is to take the stress of motherhood just a little bit easier.
Fab Working Mom shares her journey to balancing work, family, and herself in the blogosphere. She writes about being a first-time working mom because she believes it can be challenging and rewarding for both moms trying this lifestyle out and other women looking for ways to balance these different aspects of life.
A blog that helps women make money blogging and live life on their terms promotes intentional and straightforward living while encouraging moms to take control of their lives.
Welcome to Teach.Workout.Love, T.W.L for short, a Working Mom Blog Community that focuses on motherhood and being military spouses! This community is about sharing stories of balancing life with writing inspirations and tips for healthy living while staying fit!
The modern mama community helps working moms balance their work and life by bringing people, resources, and experiences that help them get their visions to life.
"Hi, my name is Amy, and I'm the author of My Four and More! It's an online blog where you can find out about all things mommy. You'll also get to read our stories as foster parents living in North Carolina. We feel so blessed every day because we can stay home with our children, who we adopted after fostering for three years."
Juggling family, social calls, and work deadlines is no easy feat. Working moms have a lot on their plate – that's what makes them so unique! Get working mom tips from Scary Mommy today.
On a mission to beat the battle of the bulge, a mom of two young kids shares her travel experiences with others. She also gives them great recipes and exercises advice while sharing funny stories about herself. This blog is your one-stop for all things cooking-related as well as celebrity gossip!
This blog is for women working full-time and struggling to manage their kids, work-life, family time, etc. The author provides tips on how mothers can improve themselves as professional women while being a mother at the same time.
The Founding Moms is a collective of offline meetups and online resources where mom entrepreneurs can exchange, connect and learn from one another. In addition, they offer tips and tricks for mom entrepreneurs everywhere to help women get down to business.
The Working Mom Blog aims to help you have it all with great parenting and a fantastic career. This blog inspires busy moms who want a family life full of nurturing their children while also having the professional success they've always wanted!
Work At Home Mums is a lifestyle brand dedicated to supporting home-based professionals' quest for success and work-life balance. It facilitates an online community of women working from home to connect with other like-minded individuals and gain support.
Working moms have a new hero. Her name is Lauren Golden, and she launched The Free Mama Movement to show them that they don't need to choose between family stability and financial security.
CorporetteMoms' founder, Kat Griffin, is a lawyer turned entrepreneur. Corporate and Corporates were created as career advice blogs for working mothers to make the transition from litigation easier. Also, get fashion, lifestyle, and career guidance on being an overachieving mom or mother-to-be!
A travel blogger with a knack for good food and fashion, the Wise Half strives to help everyone find their inner nomad.
Lauren is a full-time twenty-something working south Louisiana mom of two and owner of The Swamped Mama, a product review blog. She started the site to share her crazy hectic life and products and deals with other mothers!
Melanie Edwards is an award-winning lifestyle blogger reaching out to modern working moms across the world. Her blog, Modernmami provides honest depictions of life for today's wife and mother from a Latina perspective with practical tips on how to balance your roles as both mom and worker.
Working Moms Balance is an online community dedicated to helping working moms find peace, life, and joy amid chaos. I share my personal experiences with health, spirituality, and self-care so that other women can follow suit.
Moms can read articles on the blog to learn about work-from-home opportunities and good business ideas.
As a mom who struggled to find flexible work from home, Jane knows it can be challenging. She helps other moms start their journey by sharing tips about how they, too, could earn extra money working online while balancing family life.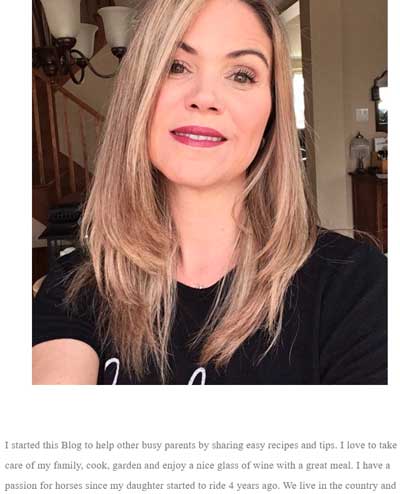 This blog is about easy recipes, family, and reviews. It's for overworked moms who are looking to find simple things that work in their busy lives.
Denene Millner is a successful blogger and author of 27 books. She shares her opinions on popular topics, including parenting tips in this post about turning 50: "I'm excited by the prospects. But, unfortunately, my dreams are too big for some dumb, ageist box. So I've chosen to disrupt aging."
A blogger, a practicing attorney, working parents advocate, and mom of three (with twins!) Michelle provides practical and relatable tips for working moms. In her recent "New Moms: There is Life Beyond the Fourth Trimester" post on BlogHer, she discusses how new mothers can re-enter their lives after having kids, as well as what to expect from your body during that time.
Roketa is a social content creator with two teens and wants to break single-mom stigmas, especially people of color. She's outspoken about co-parenting with an ex and flawlessly demonstrates how to have luxuries by budgeting frugally.
A black female doctor working to overcome the challenges of her dual roles as both a mother and physician writes about how she keeps pursuing her dreams despite an impossible workload.
On her blog, Ellen Seidman shares ways to advocate for children with disabilities. For example, she discusses how teachers can better support students by using the Universal Design for Learning framework and debunks misconceptions about people who have autism or other special needs. She also showcases heartwarming stories of kids overcoming common challenges among those with disorders like her son Max has cerebral palsy – including his accomplishments as an athlete on a Special Olympics team!
Dr. Wong is a busy woman who has to balance care for her family, work as an eye doctor, and be an entrepreneur. She started at NYU, where she met her husband then they decided that since no one was hiring in the area, it would be easier if they just opened their practice together instead of looking elsewhere. Hence, Hawaii became home sweet home with Dr. Wong now blogging about health, lifestyle, and life as a working mom!
Mayim Bialik is a talented, award-winning actress as well as an intelligent blogger. She discusses current news, culture, and lifestyle topics on her blog, such as ways to take bold stands against hate. Her video about what Mayim misses about staying at home with her kids will hit you right in the feels since it's so relatable.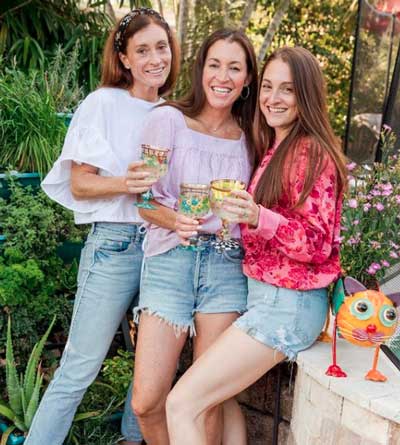 All three sisters are moms who work in different professions, but they manage to keep up with each other's schedules. In addition, they do an excellent job of putting their unique spin on the advice they give out, so it doesn't get repetitive or boring for readers.
As one of the most popular mom bloggers on Facebook, this author's posts are often shared throughout social media. Some topics she covers include "The Tao of Spray Tan" and her struggles with depression in "Hot Chardonnay and Other Tragedies."
Kate Swensen is a mom of three, including one son with severe autism. Her site contains many resources for parents who are newly diagnosed with autism. One such resource is her post "I Will Sit With You in the Dark" about what she needed most after receiving her son's diagnosis but before being ready to look on the bright side."
Professor Solange Lopes is a 32-year-old woman of color working in the business world. She writes about career advice, being a mom with busy schedules, and her experiences as she works on balancing work life and personal time for herself.
Michele Gonzalez, a mother of three with an epic commute from Staten Island to work for JP Morgan Chase & Co. as a financial analyst, is serious #healthgoals. A refreshingly honest military vet who was deployed to Iraq three times, she enjoys running marathons despite her baby bump that says, "I'm usually much faster when I'm not so freaking pregnant."
Christina Brown is a self-described "OG" in the world of digital entrepreneurship. She has been writing about beauty, style, travel, and entrepreneurship through the lens of empowerment for nine years. She's also profiled other entrepreneur mothers as part of her LBS Mompreneur Diaries series while hosting an annual event called BrownGirlsLove Power Day that lets women come together to enjoy their time off from work or caring for children.
Philia Kelnhofer, also known as "Fee," is a busy new mom. She runs operations for natural beauty products company True Botanica and authoring cookbooks in addition to her site featuring easy, delicious recipes with a convenient five-ingredient Fridays series. Favorites include Beer Brat Pizza and Cheesy Bacon Dip. She will also clue you into how great it can be when blogging about food photography too! Bonus points that she posts about travel on top of all this.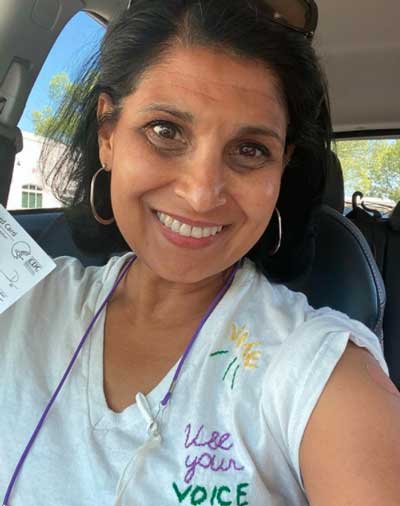 Ilina Ewen is a busy mom of two who freelances and does marketing consulting. She also spends her spare time writing about women's issues on lightly-to-unabashedly liberal posts that include the value of creativity and why people must start calling out racism in every space.
Gina Homolka is a chef, blogger, and photographer who creates healthy recipes for people with special dietary needs. Her website Skinnytaste attracts 3 million visitors each month, so there's something for everyone to enjoy. If you have a sweet tooth, she has the perfect healthier indulgence like these Maple Pecan Cheesecake Shooters, which can be made in an instant pot if desired!
Real Happy Mom is a website devoted to providing mothers with information on parenting, life as a mother, and activities for these children.
With a focus on healthy lifestyles and eco-friendliness, Aaronica Cole's blog covers everything from travel to homeschooling. Her post "The Crunchy Mommy's Guide to Keeping Kids Healthy on the Go" offers ways for parents looking into green remedies and natural medicine.
Amanda Sanchez is a mother of one, blogger, and writer. She started her blogging journey by sharing her passion for all things style and, at the same time, maintaining a full-time job at Adobe and raising a little boy. However, she soon realized that there was more to life than just fashion and beauty. So Amanda started talking about the realities: infertility (she's expecting now!), negative body image, among others, including working mom life which helped grow her following on Instagram from 0 to 68K in three years!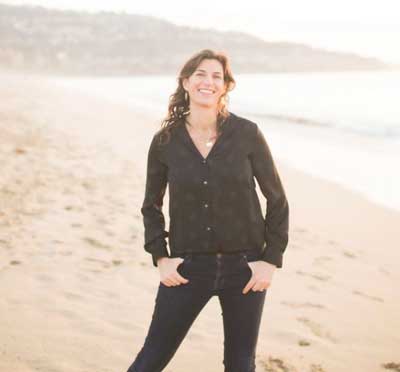 Lindsay Mauch, a mom of two young girls and owner of a digital marketing company who runs the website Fit & Awesome, started her blog as an accountability tool for herself back in 2012. The site now includes posts about raising daughters, life as business owners…and healthy recipes that are simple enough to fit into busy working parent's schedules!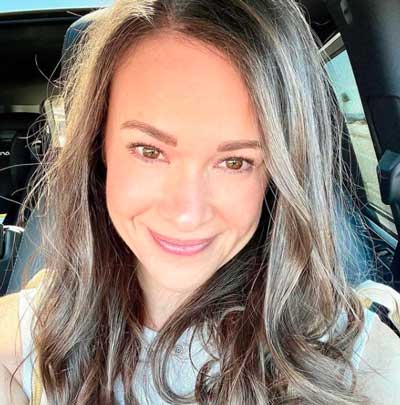 Lorena Garcia is the busy mother of an adorable son who has started two businesses: a digital marketing studio and a nutrition brand for new mothers called Majka. She also blogs about health, style, and motherhood in her spare time. What we especially like are her well-edited beauty product recommendations that save you from researching on your own.
With a family, job, and design blog to juggle along with new motherhood in Atlanta, Morgan's life sounds like it would be perfect for someone twice her age. However, the 24-year-old sales rep is balancing all of that while still trying out fashion trends on Instagram every day at popular stores where you can easily shop from home! She shares what looks good with followers by taking pictures herself when she tries items on so people will know before they go shopping themselves.
Danielle Davis is a successful blogger, PR firm owner, and mother of three. She writes about her family's everyday life on her blog Lou What Wear, where she shares great gift ideas like this holiday card hunt for finding the perfect gifts as well as relatable parenting tips such as how to survive children who don't want to get out of bed in the morning. Her posts are full of genius ways (like creating your own personalized Holiday Cards) and detail some challenging aspects of running a business with kids around, such as dealing with their tantrums when they're tired or having trouble getting them up from nap time.
Alyssa Loring is an industrial designer from Boston by day and a blogger by night. Alyssa is the mom of one toddler girl. She posts about accessible fashion, home design, travel destinations she's visited with her family members or baby alone—like this post on Portsmouth, New Hampshire, during a recent trip there for the first time without any adult relatives accompanying them-and bringing her kid with her to different places like Old Navy where they got some new clothing items recently that are super budget-friendly!
LA-based stylist Catherine Sheppard blogs and Instagrams her beautiful finds. Her blog features gorgeously styled magazine spreads of signature items that will help you feel polished, even if it's just jeans. Product picks clue readers into small boutique finds. You could adopt a minimalist mentality about shopping for only the things you love after reading regularly!
Conclusion
I hope you found the blog you resonate with from our list.
Parenting is hard, I know. It's harder when you have a blogging business to maintain.
But, these women can do it, why can't you?
Making money from blogging is real. It's not a myth. People have been doing it since the advent of the internet.
It's never too late to get started. They've been saying that blogging is dead in 2010.
It is now 2022, I started a blog 3 years ago and made at least $100 a week on average.
Are you going to let another decade go by to say blogging is dead?
Start a blog today. The following is a free guide you can use to begin your blogging journey.
---
As a dedicated SEO professional, I help businesses improve their online visibility and attract more customers through search engine optimization. Whether you're a small local business or a large corporation, I can help improve your search rankings, drive more traffic to your website, and ultimately grow your business.

Christian Tanobey
---