For some people, pictures are what makes a blog post stand out. They can help you excitingly convey messages, and they are the perfect complement to your words. But how do you find pictures for your blog? There are many ways to do this! In this article, we will explore five of them so that you can choose what works best for your needs!
How to find pictures for a blog post
One way to find pictures for a blog is by going on Google Images. This works best if you look for random images that fit your post but don't necessarily need to be related to what you are writing about.
You could also try using specific image search engines such as Canva or Adobe Stock. They offer subscription-based services, meaning that users get access to an extensive collection of images and photos with the option of buying them individually too!
Another source worth trying out is Unsplash, which provides free high-quality pictures.
Another one is by using Wikimedia common pictures. You can use photos from Wikipedia Commons, a repository of free images and media related to various articles on Wikipedia.
Finally, another option worth exploring is by using Pixabay. This website provides pictures that are completely free with high quality!
Flickr is another good source of pictures, but you'll need a premium account to get access to all pictures. You might be interested in checking Flickr, which contains many images with various licenses – some being free, others requiring payment.
Pexels is also worth exploring as it provides pictures utterly free with high quality. And there are many more, and I will list them below:
Using Google images is easy. Just go to google.com and type in the image that you want. For example, "picture of a blog." Unfortunately, since we don't have any money to spend on stock photography, we must choose a "creative commons license."
Before we move on, you need to know about copyright and licensing. The following are the common license you'll encounter when searching for pictures for a post:
Creative Commons – Imagine a world where anyone can share their creativity with the public without fear of reprisal. Creative Commons is an organization that fosters this freedom by providing copyright licenses to photographers so they may put up work and have it used for free or even made into merchandise!
Commercial license – These images have a different kind of license and can be from free sites or ones you need to pay for.
Public domain – This is a place where there is no copyright. That means that it has expired or is not eligible for copyright in the first place. Many of these photos are related to Government use. Interestingly enough, people still need to be credited with them.
Ok, to use google images for free, click on the "tools" button after looking for your picture. Then submenus should pop out just below it. Click on "Usage Rights" and choose creative commons to show only images that are free to use.
Canva is excellent at providing free images too. However, you can do much more with a pro plan. But, if you're only after free photos, then the free plan is good enough.
The images on Unsplash are so beautiful that people often think they are not free. They are! Unsplash is a good place for free photos. You can use these photos for projects, like your blog. They've made 1 million images of things. Every day they make ten new ones.
You can find free pictures on Wikimedia Commons. It is a website for people who want to use them for their blogs.
On Wikimedia Commons, you can find many sounds and videos. The site currently has more than 60M files and counting that everybody can use for free.
Under each photo, you will see if it is public domain or if you need to give credit.
Pixabay has over 1.6 million free pictures that you can use on your blog, and they include stock photos, videos, and illustrations.
You can use a simple keyword search to find the exact type of blog image. Plus, Pixabay lets you filter the image results by orientation (horizontal or vertical), size, and even color.
I love using Flickr when I require something unique. You see, not many people use Flickr to find pictures for a blog post.
Also, Flickr images are from avid photographers and artists that have nothing better to do than make beautiful images and share them with the world for free.
To use the images for free, make sure you tick on the "Commercial Use Allowed" option. You should see a slew of unique ideas you can use for your blog, for free, or some attribution.
Here's a photo you can try searching for on the web or the other free apps I'm about to tell you to see if you can find it anywhere other than Flickr. Please comment below if you found it quickly so I can rub this off and slap myself silly.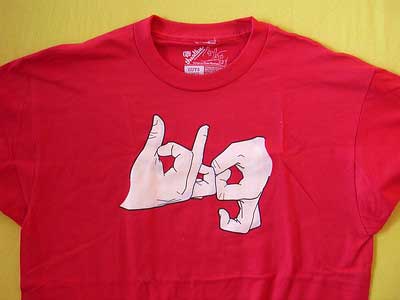 On Pexels, you can get free pictures. They are no copyright restrictions. You can use them anywhere, and there is no need to give credit.
You can find images on Pexels. You can look for them by keyword or in one of their photo collections like "Cacti," "Back to School," or "Tasty Tea." You can even search for images by color if you have a specific color scheme for your blog.
On FreeImages, formerly known as stock.xchng, you can find free images. They are high quality and royalty-free.
You can search through FreeImages by looking for keywords. They have different collections, like food and drink, business and finance, landscapes, transportation, sports, and fitness.
Pickup Image is a website where you can find pictures and things to look at. It has a search, so you can find the photo you want. Pictures are in categories and tags.
PicJumbo has lots of images to download for blogs. All the pictures are royalty-free and have no watermarks. They are outstanding!
You can search for an image by typing in a keyword, or you can browse through their different categories like business, abstract, traveling, and flatlay.
Public Domain Archive is a website where you can find high-quality, royalty-free stock photos. You can browse through the images by categories or use the search feature to find something specific.
Do you want your blog to stand out from the crowd? Go to Gratisography. There you can find pictures of people making funny faces and more.
All the photos are free to download without any copyright restrictions. You can also subscribe to their weekly email newsletter to find out about new free images.
PDPics offers a lot of public domain images. They are neatly organized into categories and tags for you to find what you want.
PhotoPin is a website for bloggers. They have millions of high-quality, creative commons photos that you can use for your blog posts without needing to worry about copyright issues.
PhotoPin uses the Flickr API to search the internet for free photos. You can search by keyword. Most of the time, you will need to give credit to the photographer.
There is a website called StockSnap.io that has hundreds of free images for your blog. They are all copyright-free, and you can download them.
StockSnap.io has hundreds of new images every week. And it is easy to find the type of image you are looking for because there are many different categories like love, sad, beach, family, and kitchen.
LibreShot is a website where you can download free images for blogs. Martin Vorel took the pictures, and they do not have any watermarks. You can use the photos for any purpose, but no attribution is needed.
LibreShot has a lot of images that are perfect for travel blogs. They have a lot of landscapes, architecture, animals, and nature shots.
Skitterphoto is a website where you can download images. Public domain images are free.
Skitterphoto is a website where you can find free pictures. Photographers upload them, and you can see their work. You will not find these photos in other free picture databases, but they are still free!
SplitShire is an online site where people can find free photos for their blog. Today there are 1,111 free stock photos that you can download on the site, and more are added every day.
These are some high-quality photographs by Daniel Nanescu. They are released under the Creative Commons license. There is a lot of types of pictures. Like animals, fashion, automotive, weddings, etc…
Foodiesfeed is a website with pictures of food. People who have blogs can use them for free. In addition, they can use them for personal and commercial purposes.
They offer over 1500 free food photos. You can search for them by keyword or explore tags like coffee, pizza, cake, and others.
New Old Stock is different from other websites because it only has vintage photos. It's like looking into the past. You can use these photos if you have a blog about history or if your blog has a vintage feel.
These photos are free. They do not need to be paid for, and anyone can use them.
Take your free photos for a blog
Why not take your photo? Buy a DSLR, learn a bit of photography and shoot crisp, sharp images for your blog.
Don't have the money for a DSLR? Are you sick and tired of seeing generic, clean-cut, stock photos? If you are, there's a good chance others feel the same. So, why not take your own raw, unedited, unfiltered photo? Like the one below:
Taking photos has its advantages. It's unique, true to your brand, and you can make money by submitting your photos to Shutterstock, Alamy, or iStock.
The downside of taking photos yourself to having a ready-made, edited, polished stock photo is time.
It takes time to set up a shot, editing, format it, so it doesn't take too much space while providing good quality.
Conclusion
There you have it, that's how to find free pictures for a blog.
Taking your photos is great for travel, fashion, food, and any visual blog.
But, if your blog is about marketing, accounting, how to start a blog and make money online, stock photos are great!
I recommend Canva because there are so many things you can do with it. Make your logo, add effects, social media banners, marketing presentations, make videos for your ad, and much more!
You can pretty much be a graphic designer by dragging and dropping.
---
As a dedicated SEO professional, I help businesses improve their online visibility and attract more customers through search engine optimization. Whether you're a small local business or a large corporation, I can help improve your search rankings, drive more traffic to your website, and ultimately grow your business.

Christian Tanobey
---