The constant influx of new diets and superfoods makes it challenging to incorporate them into your lifestyle best.
The intense pressure to follow celebrities' diets is a dominant force in today's society, and we're all subjecting ourselves to it.
However, you don' have to be a celebrity to influence society. Now, in the age of wellness where every diet movement is championed by a blog, an Instagram account with a cult following, and hashtags that sound like they're straight out of Scientology training videos. You, too, can make a difference.
Some blogs and Instagram accounts have dedicated their entire social media existence to wholesome (visually appealing) foods. The following are 44 of the best blogs about healthy eating you need to read, like, share, and follow!
Healthy Eating Bloggers and Grammers
Looking to add some healthy food into your diet? We round up the best Bloggers and Instagram accounts you need to follow for all things gluten-free, vegan and vegetarian.
Jade is a mother of 3 young girls, and she is passionate about food. Although jade has professional experience in nutrition and naturopathy, it's evident that our foods impact our health.
Enjoying cooking and eating can still be part of healthy living! This space aims to show you that balance is key. You can eat your vegetables and have some dark chocolate too.

If you love your Instant Pot, slow cooker, and Whole30 plan, then this is the blog for you! It will feature tons of recipes from a dietitian and tips on how to achieve meal prep efficiency.
There are customized online plans available that could be very useful if you thought about starting one yourself.
Oh She Glows is a vegan blog that features the best gluten and soy-free recipes. Recipes never disappoint in taste, as Angela Liddon—the chef behind it all—is an expert at creating flavourful dishes without meat or dairy products.
With hard work, counseling, and persistence, she overcame her struggles with disordered eating. She no longer counts calories, weighs herself obsessively, binge eats, or workouts compulsively. She feels that she has balance in her life after many years of misery.
Kayla Itsines has many years of personal training experience under her belt. She has educated and supported millions of women in their health and fitness journeys.
Her signature High Intensity with Kayla programs (formerly Bikini Body Guides or BBG), Low Impact with Kayla, my Post-Pregnancy program, and best-selling books have helped thousands of women worldwide to make permanent changes towards living a healthier lifestyle.
Sweat with Kayla (formerly known as BBG) is an excellent way for women to get fit and feel confident. It offers audio cues, warm-ups, challenges so you can train when and how you want! No matter what your background or fitness goals are, her programs will help.
Mark is on a mission to change the lives of 100 million people. Today, primal/paleo/evolutionary health is gaining tremendous mainstream acceptance, with every day bringing new science revealing what being healthy entails. So, more grassroots movements are emerging all over!
Upon browsing the comments that follow each daily post and Success Stories page on the site, it is evident how much more than a URL they are – It feels like there's an authentic community here.
Fit Foodie Finds is a wellness blog that will pique the interest of anyone who loves scrolling through their Instagram feed.
Gorgeous photos of healthy meals are just as exciting to look at as they would be making them yourself!
Posts primarily focus on recipes, but they also include workouts (booty and leg-focused ones included), do-it-yourself beauty tips for those whose budget doesn't allow luxury items, mental health discussions because we all need some positivity in our lives no matter how great things seem on social media, and relationships with friends or significant others alike.
Style-conscious readers can check out fashion articles galore—you'll never run out of new outfits to try again after reading this one!
Ellie is a 25-year-old nutritionist and dietitian who creates healthy recipes. Her favorite pastimes are taking pictures of food on Instagram while also sharing posts about her travels to different cities in Australia or worldwide via blogging.
Right now, she lives in Bali, Indonesia. Graduating with a degree in Nutrition & Dietetics has allowed her to learn about the human body and its interaction with nutrients. But there is still so much more she wants to know!
There's also a lot of misinformation online, making her career path very competitive, which adds an exciting challenge that she is ready for.
Elana Amsterdam is a New York Times best-selling cookbook author and healthy eating blogger. She provides simple and delicious recipes on her blog for those looking to eat more healthily with less gluten, grains, sugar, nuts, or dairy products in their diets.
Paleo Pot is a cooking blog that provides easy and tasty Paleo-friendly recipes to help you cook delicious soups, meat dishes, or one-pot meals. You don't need to be an expert in the kitchen!
Oh My Veggies is an excellent food blog with plenty of unique meal ideas. If you love cooking vegetarian dishes, then these recipes are for you! Each dish incorporates fresh ingredients that will be readily available during the current season.
Fit Bottomed Girls is a website that seeks to educate its audience on how they can be more fit and healthy with realistic expectations. They offer tips for nutrition, workouts, meditation, and other aspects of wellness which are all customizable based on the reader's fitness goals.
Although these ideals may seem idealistic at first glance (e.g., quick weight loss), Fit Bottomed Girls creates an understanding of what it means to take care of yourself in terms people will adhere to.
Fit Bottomed Girls offers a refreshing change. The founders are certified fitness pros. Preaching confidence and body positivity.
Jacqueline is a nutritionist with expertise in early childhood health, fertility, and functional food. She regularly contributes to various media publications on nutritional science while also hosting TV segments about human biology.
Jacq is a mother of 2 children who enjoys spending time outside during her free time. She spends most of her days traveling Australia, surfing, or being with family on the beach, all while promoting health and wellness for companies like Remedy Drinks, Healthy Care Vitamins & Emile.
If you're looking for a blog to start cooking plant-based dishes, consider learning from registered dietitian Alex. She has various videos that show how to make vegan paella and other healthy vegetarian recipes.
She loves food. Her earliest memories are of her sitting in the kitchen with her mom while she baked cookies, rolled pasta, and tried new recipes that she had written down earlier that afternoon while watching The Frugal Gourmet.
Decades later, she is still in the kitchen – "this time, it is so much more than just a happy place for me!"
Having been suffering from Crohn's disease for years, Jaime finds a balance of healthy Paleo eating combined with conventional medical treatment to deal with her condition effectively.
If you're a mom looking for advice on multiple topics, including pregnancy and motherhood, then Mommypotamus can be your go-to resource. This blog offers plenty of articles that give helpful information about pregnancy safety to creating birth plans.
You'll also find content regarding natural health care and clean beauty tips within the website's posts.
Erin is the blogger behind Naturally Ella. She cooks for her family and shares great seasonal vegetarian recipes made with natural ingredients to ensure healthiness and taste delicious.
While most people are focused on eating more, Nicole Morrissey is working to transform how we think about food. A registered dietitian and certified weight-management specialist passionate about cooking healthy foods, she shares her best gluten-free recipes that help us lose weight successfully while still enjoying our meals.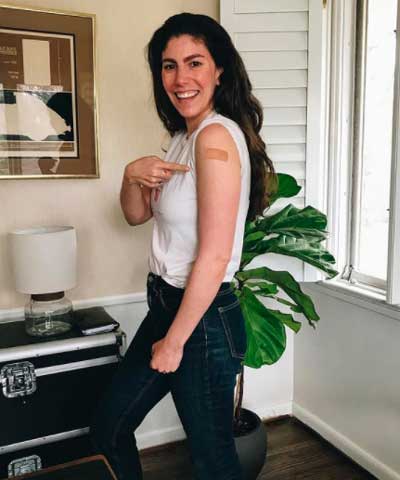 The Healthy Maven is an excellent resource for those who want to improve their well-being, whether you're in the gym, stuck at home, or on the go.
Recipes include salads, sides, soups, and more, while DIY tips will teach you how to make your yoga mat spray!
Quick workouts are also provided if that's what interests you most. Finally, suppose all of this sounds good so far. In that case, there's even an accompanying podcast by blogger Davida with guest wellness experts running monthly episodes about healthy living topics like heart health or meditation practices too.
Liz Della Croce's 600 healthy recipes help fight obesity through improved food choices. She claims to have lost over 80 pounds in her weight loss journey, and she wants others to do the same with these low-calorie dishes found on Healthy Recipes Blog, such as Butternut Squash Soup or Quinoa Pilaf salad.
Busy bees who don't have much time but still want to stay on top of fitness and wellness trends will love Nutrition Twins' approach to info–quick, digestible articles that hit all the buzziest topics.
Try exercises you can do while sitting in your office chair or quick detoxes at home–and there are also longer-game targeted pieces like training your taste buds for healthy foods.
Sarah and Hugh Forte's creative recipes paired with photography will help you adopt a healthy diet. The husband-wife duo founded the blog Sprouted Kitchen, which focuses on whole foods that fit into anyone's eating plan regardless of culinary experience or budget limits.
Russ Crandall updates his blog every Tuesday with new Paleo-friendly, gluten-free recipes. He is a regular contributor for Food & Wine and AOL's Kitchen Daily, who has also written several books on food cooking within the past decade.
Vaishali is a former journalist who loves cooking. She offers hundreds of recipes to help you cook low-fat and gluten-free meals that are big on taste, all from one of the best healthy eating websites online.
A healthy lifestyle blogger, Becky Stafferton is the author of Art of Healthy Living. The website provides information about health and beauty and reviews on diets; it also features recipes in its recipe section to help you stay fit while trying out new dishes.
With a unique twist on seasonally inspired flavors, Kimberley is the photographer behind tasty food creations. Her focus lies mainly in using fruits and vegetables to create healthy dishes that are simple for anyone to recreate at home.
We all know that nutrition is essential, but getting started with the 'right' eating plan can be overwhelming.
Nutrition Stripped can help you learn more about how diet impacts health without sacrificing taste – readers will also gain access to some tasty recipes!
For those who want extra guidance and support, McKel Kooienga offers paid memberships as well as one-on-one coaching for her clients.
Aggie's Kitchen is a blog about all things food, travel, and adventure. Aggie shares her healthy recipes based on fresh whole foods along with gardening tips, stories from her amazing travels around the world in search of delicious delights to try at home, as well as cookbook reviews.
Lindsay is a registered dietitian and nutrition coach who has created her blog to provide people with delicious recipes of the best healthy foods.
Vegans are not limited to eating salads and vegetables. This blog is proof that veganism has many benefits, including being tasty!
If you're interested in learning how to cook delicious plant-based foods with this blogger, check out her book "The Full Helping."
Gena Hamshaw is a registered dietitian who knows all about the nutritional makeup of plants and animals. She's even written several books on food science which may interest some readers looking for more info.
Shira wants to help people cook tasty and healthy vegetarian dishes. She shares ideas for delicious meals on her blog that teaches readers how to make simple, nutritious recipes at home.
The blogger, a registered dietitian, and author, Toby, helps home cooks up their game with nutrition news, including ingredient recalls and safety tips.
Toby shows you that your kitchen can be exciting in new ways while also helping to fight depression through food.
Her blog focuses on meal prep and more serious articles about ingredients good for fighting against mental illness such as depression or anxiety disorders.
Molly shares recipes based on a whole-food, plant-based diet to help people eat more plants and live better lives in her blog.
She believes this is because she has seen how much it can affect someone's health positively by improving energy levels and solving problems such as eczema or inflammation through the food they consume daily.
A mom shares 25 years of healthy eating recipes focusing on vegan, vegetarian, gluten-free, and Paleo options.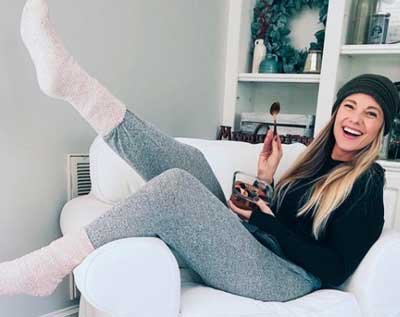 Julie's blog is a must-read for anyone looking to take their health and fitness goals up another notch. The posts cover everything from beauty routines she swears by to floor exercises that make you feel the burn — be sure not to miss out on her recipe index, workout feeds, or any of Julie's other tips!
BLAC is an online magazine that provides lifestyle content for African Americans living in and near Detroit.
Topics are often of general interest beyond the city, including articles on women authors or black people in Hollywood.
The covid pandemic killed print media in April 2018, so now BLAC has made it all digital!
Dani Faust aims to inspire women through her lifestyle blog. Her content speaks on how you can shift your energy and tap into your inner spirit to manifest the life that you want for yourself.
Dani was once an unhappy, unhealthy individual but has since transformed herself by practicing mindfulness and meditation techniques, allowing her to lead a happier, more peaceful life today.
Brittany Dixon is a former health coach who wrote about three main topics: food, family, and travel. In the food section of this blog, she writes easy to prepare healthy meals, which makes them perfect for busy parents.
She also has paleo recipes that can be adapted depending on your choices, like plant-based or dairy-free dieting!
If you're interested in learning more about how Brittany adjusts healthy eating with other aspects of life, check out the rest of the site; there are tips on parenting, homeschooling, and traveling throughout all categories, along with some delicious meal ideas!
Mimi invites virtual visitors to join her on a porch where she offers tips and tricks that keep home, family, business, social life balanced.
She gives take on topics with one goal: helping women get their lives together day by day. Juggling between roles as wife/mother/business owner can be difficult for Mimi, but ultimately, this blog is about sharing valuable solutions and products that help achieve goals.
This site is excellent for people who want to learn more about mental health. There are many resources here related to personal narratives, medical opinions, and community stories worldwide.
Information ranges from simple coping strategies all the way up through treatments given by leading experts in psychiatry today!
The podcast section features interviews with psychiatrists on issues relating specifically to minorities – this provides a unique perspective that I've not seen elsewhere before.
Les Alfred started Les Alfresco, an online space for women of color interested in wellness to read stories and find information that reflects their cultures.
Two years ago, she wrote her fitness blog, The Balanced Berry, when she decided "it wasn't enough." She wanted a place where diverse voices could have difficult conversations about health topics without judgment or fear.
Now, as the host of Les Alfresco, readers can enjoy exciting content from different perspectives on every topic related to healthy living while still connecting despite race/culture differences.
Fitful Focus is the go-to blog for skeptics who need a confidence boost. The blogger, Nicole, made life changes in 2012 by losing 10 pounds and running her first marathon.
Her enthusiasm could be just what you need to take your workout routine up a notch! Not only can you find vegan recipes on this site, but also gluten-free ones are available as well–oh yeah, there are even some fitness tips thrown into the mix, too, so that should keep things interesting!
You'll enjoy reading about the health benefits of certain foods she has published, plus discounts codes from online shopping sites will help save money while getting fit at FitfulFocus!
This blog has some fantastic recipes to help you break your diet on the weekend. 10-minute healthy meals will allow you to work out and eat well while still enjoying a cheat day with sweet potato donuts!
The content also has life tips like "you need sleep to lose weight" for those looking for motivation in their quest for healthiness. In addition, most recipes come as an e-book download, so make sure to check them all out!
Brittany is a blogger who shares travel stories and recipes on wholesome goodness in hidden-gem cities like Grand Rapids, Michigan, and Charleston, South Carolina.
She offers many tips for living a balanced life using alternative medicines such as vegan ingredients with her blog, where you won't find these kinds of recipes anywhere else!
Do you want to start growing your food to have a more sustainable lifestyle? Natural Living Ideas is full of helpful information about different ways that people are making their lifestyles greener.
If coffee makes up part of your daily life, maybe recycling used grounds into fertilizer for plants sounds interesting! Check out the site and learn even more than just these two topics.
Conclusion
There you have it. These are the best blogs about healthy eating offering the best plate!
You probably can't find any better. But I know I'm only human. So if you know of other blogs that talk about healthy eating, please comment below, and we'll add it to the list.
Happy Healthy Eating!
Related posts
52 Blogs For Working Moms
---
As a dedicated SEO professional, I help businesses improve their online visibility and attract more customers through search engine optimization. Whether you're a small local business or a large corporation, I can help improve your search rankings, drive more traffic to your website, and ultimately grow your business.

Christian Tanobey
---