You must want Sydney's best local SEO services if you found this page. Whatever you're doing, STOP! Because this local SEO Sydneysider will bring your drowning website to the top of local Google searches.
I want to help your local business topple the competition by building a bigger, faster, better search-engine-optimized website. So, even when a tsunami hits, your business will surf a hang-ten pipeline and stay afloat.
Hold on to your horses as we embark on our local SEO journey together, outwitting, outplaying, and outlasting your rivals in the cutthroat Sydney local scene. Your online dominance starts now!
Local SEO services Sydney business needs
I'm not much of a talker, but when it comes to SEO, I can't shut up.
Just like the time I caught my very first bream in Sydney.
What is an SEO?
SEO is an acronym for Search Engine Optimization. An SEO can also be a job title. For example, I am an SEO and help businesses with their SEO.
Wow, I better stop with the SEO before Google bot starts to think this is keyword spamming.
But, I'm not writing for a Google bot. Gone are the days when keyword stuffing was the biggest hack you could do to quickly jump over the competition and be on top.
Nope, you'll get penalized nowadays, and Google Panda will take you down into the internet abyss where no one can see your website. Not even a small glimpse.
Helpful content is now one of the best ways to rank high on Google.
Oh crap. I'm geeking out on SEO again!
Your Local SEO
I hate talking about myself because I'd rather focus on you and your business. So, here's a rapid-fire me:
SEO geek with 11+ years of experience
Local SEO obsessed
Copywriting nerd
Social media butterfly
And brand-focused
If you want to know more, check out my Linkedin profile or the About Me page.
I believe that brand building is the ultimate goal for a business.
When you have a brand, you can sell anything.
Take Nike, for example. What do you think of when you think of Nike?
Achievement, high quality, high performance, athlete, perfection. Do you see what I'm getting at?
As an example, would you buy a shoe with no name or a Nike shoe at the same price?
Not only can you sell anything, but you can also sell them at a higher price than the competition.
Imagine comparing two yoga pants that are made in China. One yoga pant is from Nike. Yes, Nike is made in China. Also, in Vietnam. Which would you think has better quality?
I bet any money that you would choose Nike.
What does this have to do if you're an accountant or a mechanic? What if people who want to do their tax return think of you first?
Or when their car needs an oil change? What if they line up in your garage first thing in the morning? That is branding.
Branding to me is when you can charge a premium price on anything.
However, branding takes a long time to build. Luckily, once you have a robust SEO foundation website, your branding will be next level with customer intent.
Once you have your Sydney-based business in Google, it becomes harder to dethrone you.
That doesn't mean that you should let off the SEO throttle.
No, your competition is hot at your heels, implementing their SEO strategies and spending high amounts of moolah on getting you off the top. Not to mention that Google is an ever-changing landscape.
As an SEO expert, I know how to prevent your competition from taking over your spot.
Do you need local SEO services in Sydney?
Suppose your business is based in Sydney.
But no one can find your business when they search for your services on Google?
Who's going to call you?
Or, you're on Google but on page 10?
Who's going to click on page 10?
Or even on page 2. Do you ever get past page 1 when you Google something?
I didn't think so.
You need the help of a local SEO expert.
An SEO expert that has more than a decade of SEO experience and is in the trenches daily.
Don't get left behind by your competition; they are aware of Google's local snack pack.
And they know how vital their business is to show first when someone is searching for their services.
Most likely, you've seen the local snack pack while searching for local services you need.
Do you ever click on the next page?
No, you don't because no one ever does.
As SEOs say,
If you want a thriving Sydney-based business, you need a local SEO expert's services to get you on the first page.
Once you're on the first page, it's tough for other businesses to chop you down.
Do you need local SEO services in Sydney for your business?
To be frank, you don't need a local SEO service in Sydney. You can learn about local SEO just by searching on Google.
To start off, click on the following article to learn how you can implement local SEO on your website: 10 steps to local SEO
However, learning and implementing them in your business takes a lot of time.
You may not have that time at your disposal and could spend that time on another aspect of the business you excel in.
Why choose my local SEO services over Sydney agencies?
There are many local SEO services in Sydney. So, why would you choose me over them?
Because I'm down to earth and can take you out sometime at the best places to eat and drink in Sydney.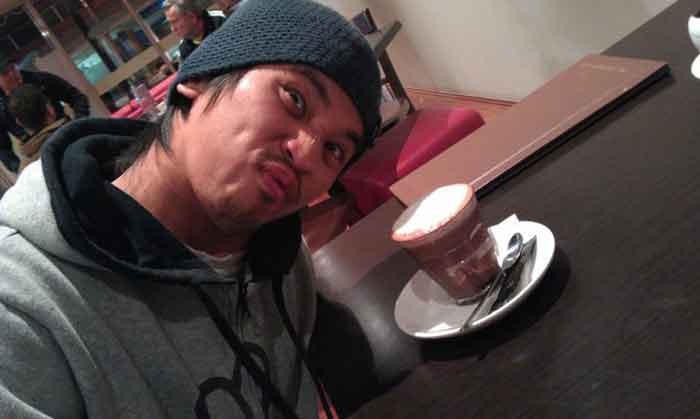 In all seriousness, I'm incredibly passionate about what I do. And stay updated with algorithm changes that may impact your website.
While big SEO agencies churn and burn their clients, I focus on long-term value.
I won't win your business; sign you over to the "SEO person," and then off to the next one.
No, I want to grow your business so you can make lots of money.
And please don't get me started on an "affordable" SEO.
An SEO local expert charges a minimum of $70 per hour for their knowledge.
Imagine what a $300 SEO service will do to your business?
That's only 4 hours' worth of work.
It takes 6 hours to do a well-written high-quality blog post.
This article took me 12 hours.
Even on-page internal linking can take days to finish. Days?
Yes, days. Especially when a big website with thousands of articles. Don't forget the broken links.
Internal linking is very important for Google. But, don't take my word for it; read what Google has to say about the importance of link architecture.
On that note, here's a link to detailed local SEO services that can help boost your Google rankings.
What you get with my local SEO services are proven effective strategies that will blow the competition out of the Sydney water.
Conclusion
Sydney is a beautiful place.
Even more beautiful with a thriving business.
I want to help you grow a thriving and successful business.
With proven, effective local SEO services, your Sydney business will stand above the rest in Google's local map pack.
Many local SEO services in Sydney make choosing one a daunting task.
Perhaps my own work can help nudge you to make that important phone call or set a booking to start our Local SEO adventure.
Here are examples of my websites that I am trying to rank in Google, all the while helping other businesses beat their competition:
Healthful Papa
And this website Blogzn.
Currently, I am ranking well over 5533 keywords with Healthful Papa. Keywords such as the following:
korean diet to lose belly fat
vicks for belly fat
7 day jump rope challenge
how to get rid of apron belly without surgery
Just try searching for each keyword in Google.
Both are in challenging industries, SEO and Health.
You can imagine how saturated the health niche is with many big companies with colossal marketing budgets. Yet, I can compete and get a piece of the pie.
Meanwhile, the SEO and marketing category is filled with people who know how to rank in Google, making competition fierce.
Just imagine competing with people who know what you know and doing the same work.
Choose someone who has battle scars and in the trenches daily competing with the big boys and girls.
Sydney is a great city and many surroundings to enjoy.
Take the time to enjoy before hiring me as your local SEO in Sydney.
Soon, you'll be getting a torrential rain of phone calls keeping you busy for the life of your business.
---
As a dedicated SEO professional, I help businesses improve their online visibility and attract more customers through search engine optimization. Whether you're a small local business or a large corporation, I can help improve your search rankings, drive more traffic to your website, and ultimately grow your business.

Christian Tanobey
---