So you want to start a blog. Great! Make sure you do it right and pick a good niche. Or you can have a personal blog which I don't recommend. A personal blog is a type of website novice bloggers make because they assume it's easier than targeting their content towards a niche market. But that's simply untrue. Many things make a personal blog a daunting task to succeed—things like SEO issues, hard-to-find audience, slow growth, and many more.
Examples of a personal blog
A personal blog is about your life. Therefore, your topic could be about everything under the sun. However, from an SEO standpoint, it's not ideal.
What you can do is start a personal blog with a focus on one topic.
For example, you love accounting. An accounting blog can be a personal blog when you add your stories to the mix.
Without further ado, here are examples of personal blogs that started small and made it big.
Arianna Huffington is a social commentator and entrepreneur who founded one of the world's most popular news sites, The Huffington Post. In 2005 she co-founded it with three other members as a blog that was used for political commentary. It later became part of AOL after being sold to them by Verizon in 2016 at over 4 billion dollars, following its immense popularity among users around the globe.
Gloria Atanmo is a travel blogger who manages to share her adventures with the world while traveling full-time. Her blog posts are personal and uplifting, as she focuses on positive aspects of life.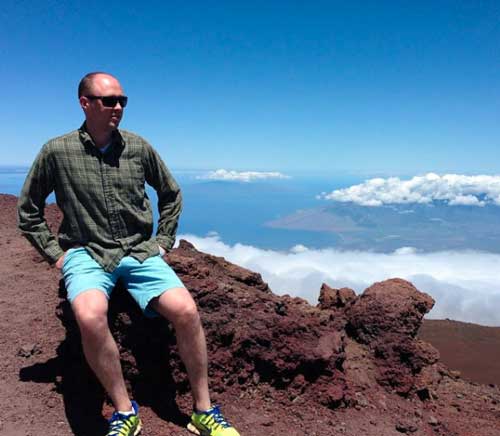 Tyler Tervooren, the creator of Riskology and an introvert himself, tells stories from his own life about traveling the world and taking (smart) risks.
Tyler shares his experiences of how it feels to be an introvert in a world that constantly forces them into extroverted social environments.
Riskology shows that you can be vulnerable in your blog and still connect with an audience. If you do, it will make blogging easier.
It is highly useful and inspirational for people who want to change their 9-5 lives. It allows them to live a little and, more importantly, spend more time with the family. The site is straightforward, so it could be quickly built on WordPress in just one day if you wanted to, but this guy's content makes his money. Podcasts, tools, tutorials, and blog posts target a specific niche. His podcasts are popular as well because when they have quality content, then advertising comes into play.
This blog is an excellent example of personal style, photography that's fantastic and fast-loading. But, despite all the compliments he gets about his site is easy to navigate, it remains authentic in tone.
Rachael Kable is a professional blogger and coach who helps people manage stress through mindfulness practices. She has also won many awards for her writing and runs a popular podcast on self-care, which she produces from home with minimal equipment.
Mr. Money Mustache uses his blog to discuss the frugal practices that allowed him to retire early. With wit being one of Mr. Money Mustache's signatures on top of their experience with money, this makes not only "one of the most useful personal finance blogs online but also enjoyable read as well.
I love the variety of content on Giovanna's blog. She mixes it up between informative posts about family life, what's going on in her world, tips for mums, and excellent podcasts covering various subjects to do with parenting and being a mum. The fact that she's not hard selling at all is refreshing.
The young mums market is massive and one of the popular frugal blogs in the UK, Miss Thrifty, writes articles exclusively for them. Young mums have to survive on just a single income, so they need as much help being frugal as possible.
The tone of voice in this blog makes it feel like you're just hanging out with a friend, and that's fantastic. I'm inspired to see someone who looks like me creating such incredible content that is 100% actionable! Also, the blog may inspire other mums to start their blogs to write about what life as both mom and wife in this century is this guy's content all about.
As the coach and blogger behind Go Fit Jo, her values in self-love are evident through various posts about beauty to adventures as a mom.
She's edgy and glamorous, full of attitude. She shares her passion for inspiring people to love themselves. After overcoming depression and eating disorders, it now empowers others to practice self-love.
Gala Darling is a positive role model for women of all ages and people with low self-esteem. Gala's goal in life was to create something that would impact the lives of young girls, but she ended up affecting many adults as well by sharing her story about how changing her mindset changed everything else.
Luisa Ferss is a professional fashion blogger from Mexico City. She also writes about meditation, travel, and quarantine tips on her blog.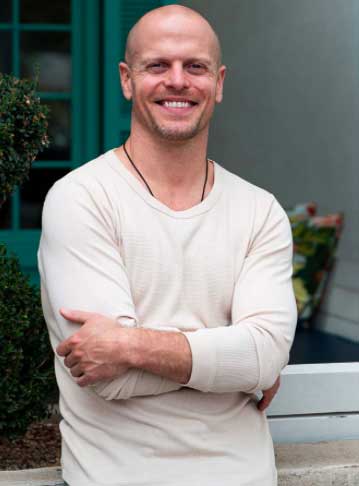 Tim Ferriss was best known for popularizing the idea of an online business that you can run from anywhere in the world with the minimal ongoing time commitment.
Tim Ferriss' blog enables readers to learn more about his remarkable story and how he manages to squeeze in a lot of experience under short periods.
Allison Wagner wrote the colorful and artsy blog. She is a fashion, travel excursions, and lifestyle blogger writing for Amazon during the day.
Lindsay used to be a teacher but decided that her blog was more fulfilling and rewarding. You can see why she successfully runs this business from the design, layout, photography, and content!
Emma Gannon is a successful British-American entrepreneur whose passion for creative work has earned her success on both sides. Emma herself "was born curious," which led her down some exciting career paths, including journalism at The Guardian newspaper.
Before working as editor there, she was part curator overseeing a digital media space called OpenLab that developed new ideas into products or projects online, such as Editor In Chief of Tech City News.
Tieka is a graphic designer and traveler from Michigan. She runs the Selective Potential blog, which focuses on her trips to various lighthouse locations throughout her home state of Michigan.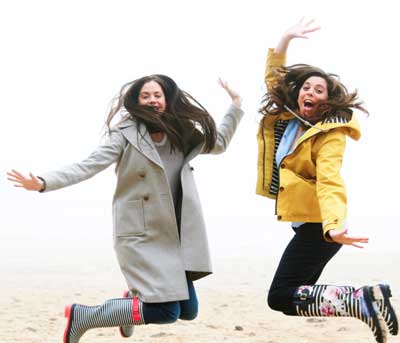 Lucy is a photographer, mother, and maker of backdrops to use for photography. Visit the blog to read about her life and some tips on how you can work with her. All of the photos that she uses are taken by herself which have been printed into posters or canvases.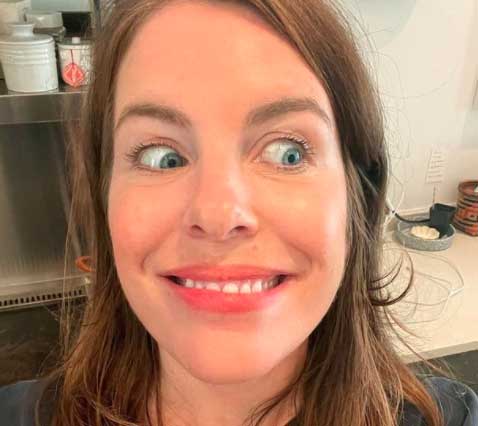 One of the best blogging moms around, Joanna has a simple-looking blog. She writes about useful stuff for old and new mothers alike with simplicity in mind. I love her current design features and typography, as well as the creativity behind specific posts such as "What's Your Mom Style?" However, this site, apart from other "mommy" blogs, is clever ideas on how to live a more leisurely life by blogging itself!
Quotient Social Influencer Network is a platform network influencers with brands running advertising campaigns. In addition, the network provides insurance for the entire marketing process, including payments, feedback on content, and education on how to write blog posts more effectively.
Ignis is a blog written by Austin. He writes about his experiences as an LGBTQ member of the Latter-Day Saints church community and how he navigates faith in this very challenging time for LGBT+ rights worldwide.
So you should talk about coming at a niche from a different angle. Skint Dad is this site that helps young/new dads save money and be frugal in their day-to-day living. It also shows guys how to make more cash on top of monthly job wage, which is vital for some cases where head above water isn't enough.
Exploring the world while writing about her adventures, sharing tips for healthy meal prep in a recipe book she's written are just some of Lee's many passions.
As a lifestyle blogger, Olivia writes about living simply and sustainable fashion. Her blog posts reflect this idea.
Sharleen, an opera singer and a blogger with separate websites, is originally from Canada and resides in New York. She blogs about beauty, fashion, and other topics like her appearance on The Bachelor.
Amber Fillerup Clark is the owner and founder of a successful fashion, beauty, travel blog. Guest bloggers write her posts because she has grown her site so much; one person can't write about these topics! Amber also monetizes her website with sponsored partnerships and display ads.
She even offers clip-in hair extensions that can be purchased on their own or through various subscription services using affiliate links within each post (and often in multiple places).
Thus far, this business venture appears to be paying off, evidenced by an increase from $7000/month revenue in 2014 to nearly $200k per month now – not bad at all! It's probably more than that by now in 2021. I will update the numbers when or if I hear back from her.
The Good Trade is a lifestyle brand that was born in Los Angeles in 2014. You can read articles about living an intentional lifestyle on their site, which are all great reads to explore when you want to live your best life and achieve the most success possible.
James Clear is an author, weightlifter, photographer, and world traveler. He's also a master storyteller who blends scientific research with the biographies of notable figures to provide advice on building powerful habits.
The tone of the blog is unique and easygoing yet detailed, just like its author.
James' blog shows you can have a wide range of interests and incorporate them into one cohesive theme.
Katie Anthony's blog is a happy medium. It doesn't have overwhelming amounts of hate, nor does it go to the other extreme and only talk about super sweet things. She writes posts related to feminism, family issues, or social justice that give readers something exciting but not too heavy-handed with their opinions on those topics either way.
Hayet started her blog after spending many years in an unhappy space regarding body image. When she realized that life was too short to be living unhappily, she took a whole new outlook on self-love and love for others around her. Her blog reflects this unpredictable time of growth between family tragedy and personal change through fashion, home decorating ideas, and travel advice while focusing on healthiness within herself before anyone else can ever matter or criticize you again.
An excellent mommy blog with lots of varied content. If you love parenting, cooking with kids, craft time for the children, health tips, and family travel stories, then this site will give you plenty of inspiration on how to start your mommy blog.
Zen Habits, the original minimalism blog, has helped readers live healthier and more mindful lives. Of course, there are many imitators, but Zen Habits is still powerful with its content that discusses living simpler.
Leo Babauta, the site's founder, has an incredible story. He went from being depressed, stressed out, and unhealthy to running a marathon every morning before writing each day.
It didn't happen overnight, as he will be the first to say. Instead, it came from being able to change his habits slowly and ultimately his life.
This blog is created to be a resource for you whenever you feel stuck writing. It will help remind us to keep it simple, slow down and just breathe while putting the words on paper or screen.
Ben Thompson has degrees in Computer Science, Educational Leadership & Policy Studies from the University of Washington – Seattle. He previously worked for companies like Microsoft and Apple before starting his own business, where there is a wealth of information available to subscribers or non-subscribers alike.
Kate and her adorable canine sidekick, Cookie, write beautiful recipe books. Kate uses her site for advertising them while also having affiliate marketing strategies and displaying ads.
Not only is her site a hub for all of Ellen's hobbies, including food and photography, but she also loves Cookie.
MHD is an online parenting platform where people can share their knowledge and expertise on all topics related to pregnancy. Leyla, the owner of MHD, builds her traffic by targeting keywords relating to parenting and creating resources around those phrases. She's also concentrating efforts on social channels like Pinterest and Facebook to develop lucrative audiences via alternative sources rather than Google.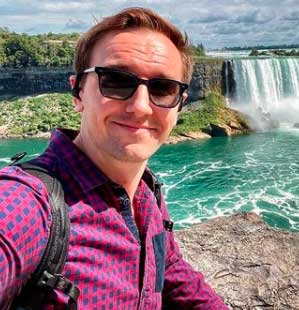 A travel blog created by Christopher Mitchell, Traveling Mitch features posts with tips and stories of the many beautiful places visited. Locations include Canada.
A travel blogger who not only documents her travels but also provides advice and assistance for your trip planning. She encourages others to start blogging and advises on how to become a travel blogger in specific.
Jen Carrington is a creative coach who helps people turn their ideas into businesses. Her blog shares how she's managed to do what she now helps her coaching clients accomplish, and it both serves as an inspiration for readers while also marketing Jen's services to potential clients.
If you're already a solo professional, starting your blog like Jenn can be beneficial for promoting your business. Though it won't get you any new customers right away, over time, the investment will help build up your reputation and maybe pay off later down the road to get more work due to referrals or other networking opportunities created from blogging.
Reagan Simmons is an excellent resource for people who want to know more about the latest in photography and tech. He writes informative articles that include his opinions on marketing strategies or anything else of interest (like this article I'm writing now).
The Side Hustle community is full of experts sharing advice on making additional income and building your own business, all while working a day job. In addition, their podcasts feature various entrepreneurs talking about everything from their journey into entrepreneurship and wealth creation through making money online.
A slick blog with a popular podcast feed, who makes money from selling ad space. Podcasts are something to think about when creating your own business/blog, as they could be an effective monetization tool.
Dana and John's simple recipes make it hard for them to keep up with the increasing fanbase! They encourage others to start a blog or food site independently, but they recommend Bluehost as hosting because it allows you complete ownership of your content.
This blog is a personal finance and lifestyle blog that provides valuable tips for individuals interested in alternative lifestyles. The founder of the site, Elizabeth Willard Thames, and her family are homesteading – an intriguing trend among people looking to live on more straightforward terms.
Interested in frugal living? Liz has you covered with tips on financial advice, parenting, and homesteading. She keeps her posts personal but offers great life coaching for anyone interested in exploring the concept of downsizing.
Expert photographer Olivia is based in the UK. She focuses on fashion and lifestyle through her blog, podcast episodes, or educational resources for all skill set levels.
Rather than getting Mom's or Dad's opinion, we get both sides of the parenting story. The content is a natural mixture: Neve, who writes about empowering mom stuff, and Keane, her husband, seems to spend his time playing with kids' toys and reviewing them for other parents!
This blog is meant to make parents' lives easier by researching them.
Going through Google and finding out which products are best can be a pain, so this mom-and-dad team gets geeky about what gear works and provides quality information on it all.
Knowtechie is an excellent example of blogging that started as fun but has quickly become business. I appreciate the angle they have, too, "Tech News For The Non-Techie." Knowtechie provides news for people who love tech and live outside the bubble while not overload with jargon. It's nice to see an informative blog without high entry-level requirements in technology topics.
The adventures of Brandon Moore can be followed through his blog, "Moore in Dallas." You will find out about special events, restaurant visits, and other miscellaneous topics that reflect the life he leads.
Lili's writing style is more of a psychological approach. She talks about how the experience allowed her to reflect and slow down, rather than advising as other travel bloggers do.
An inspiring blog that contains motivational stories about successful startups and the people who created them. If you're feeling down after a long day at work, or if you feel like starting your own business is impossible, then have some read! You'll hear from entrepreneurs who had nothing but their clothes on their backs, to begin with.
Chris Guillebeau shares his success stories in this blog. He is an author turned motivational speaker, but he never imagined this was possible when he graduated from college!
The old-school blog Kimchi Mamas was founded by a group of six moms. They all contributed their version of motherhood with some yummy recipes in between! Now they have 12 contributing editors who are making this blog better than ever before.
This blog is a great place for moms to learn from each other and network. It contains anecdotes, recipes, and cross-posting with other blogs with similar content and the trials of being a Korean American mom raising children in America today.
Diane Comer is a blogger and author who has experienced intimacy with God differently than most due to her 100% deafness.
A tech blogger with educational articles on various sub-topics, Benedict Evans, has weekly updates and notes for subscribers to his newsletter.
An occupational therapist educates families to improve their quality of life and open up potential doors for your child.
Brittany is the blogger behind FitXBrit. Her posts reflect her healthy mental state after making physical changes to herself, such as eating healthier or working out more often. She also sells clothing items on her website, including leggings and tank tops with motivational words like "strong" written across them in a font that looks handwritten by Brittany herself. Lastly, you can read up about what it's like for Brittany being both a pregnant mother AND regular mom at once!
Most popular blogs have what I call "The I Factor." This is an inspiration to do something unique with your content, whether it increases website traffic or saves money on food shopping. For example, one of my favorite bloggers, Glen Allsop, provides people advice about how they can grow their blog and create an online business that runs without them being present at all times due to the hectic schedule every blogger has these days.
Tara Michelle's blogging career began on YouTube in 2013 before she started her blog to document her lifestyle, food, travel experiences, and fashion favorites.
Ellen Seidman is a prolific writer who started this blog in 2008. The input focuses on her son, Max, and his cerebral palsy diagnosis. However, the output focus should be more general – that there's room for other parents to share their experiences too!
Tom is the author and speaker who candidly shares his experiences with the adoption process. His posts have since evolved beyond just adoption, having collaborated with many big companies like Amazon along the way.
Scott Schuman, a well-known fashion blogger and photographer who has been featured in Vogue magazine, created this website to share his knowledge about high-end fashion with the world. In addition, he provides readers with press information, articles he's written for major publications such as The Wall Street Journal.
One of my favorite wine blogs is 12 By 75. It's well written and gives great information about trading (via one of the most influential traders). The blogger writes like your good friend would talk to you, which I love because it makes for an engaging read.
A mom living in London writes on her blog about maintaining other passions while busy and looking great doing it.
Jeremy is a professional writer, editor, and photographer currently based out of Brooklyn. He writes articles on topics like pop culture, music as well as writing about editing photography.
The conversation tone of voice on this blog is genuinely exceptional. If only everything were written this way, it would be so much easier to read and inspiring! I like the friendly manner in which they cover topics such as "Shoot Different" or their post about why your smartphone is the best camera." This site has been a joy to explore because creative posts help beginner photographers get started quickly.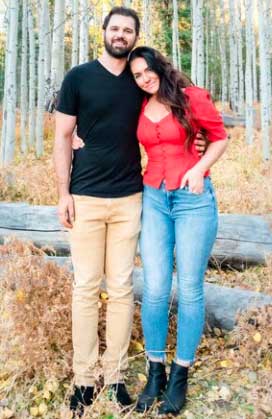 With wedding photography starting to lose interest, this photographer has expanded their content into just about every type of photography. They also create presets for Lightroom so that other professionals can use them in their work.
Leticia Barr's blog is a must-read for any parent who wants to stay on top of the latest technology trends. She shares her insights regarding STEM education, coding languages, and online safety with equal parts wit and practicality.
Abby, the Denver-based lifestyle and fashion blogger behind Abby's World, talks about all things related to her hometown in Colorado.
Gift buying guides for people with unique interests like Star Wars or TV shows such as The Office. She also shares shopping ideas from her Instagram account.
Dan's travel photography is nothing short of inspiring. You can check it out for yourself on his blog, where he also writes about the unique experiences that come with being a full-time traveler in today's world.
Marissa Cox had created a blog named after the first street she lived on when blogging began. She writes about fashion, Paris, life, and more for Rue Rodier, one of the many blogs dedicated to better living that she creates.
The website was created by a woman who decided to quit her day job, she blogs about her personal life and fashion choices.
Adrian and Jen are a young family from the east coast who document their experiences as parents of three kids. In addition to offering some parenting advice for those trying it out themselves, they also share tips that can make travel easier with children in tow. In addition, Adrian is an active writer on his blog, where he talks about everything from life at home through humorous stories to information about his new book, which you can order directly off of his site.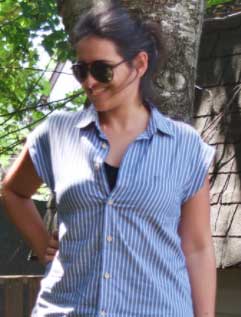 The Littlest Studio was created in 2014 by Melanie. The entire site is about styling, clothes, and sewing. You can read tips and tricks or watch video tutorials as well.
Mike Julianelle is a Brooklyn dad who has ADHD, son. He's promoted himself on social media and podcasts, and he also owns the Dad & Buried Store, where you can buy merch like mugs with his brand logo engraved in them.
With a career in advertising and an internship with HGTV, Abby's blog is professional and has many family-oriented contents.
A Dad's blog is for those interested in family life, tech-related posts, and photography. You can also find reviews on YouTubers that are worth tuning into and phone hacks to make family life more manageable!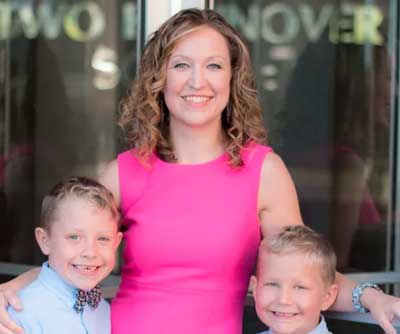 A new mom who writes about pregnancy and motherhood, Jennifer Durbin's blog posts are accessible for all levels of experience.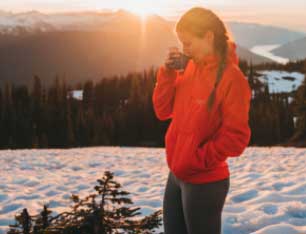 If you're looking for Vancouver's next pastry cook, check out our girl Sarah. As an owner of an adorable bakery in the heart of Kitsilano called Sweet Obsession Bakery, she creates beautiful and tasty goodies that are always a treat to eat! She posts new recipes on her blog every weekend so keep your eyes peeled if baking is more than just a hobby – maybe it could be your career?!
Terran and Julie, a couple in South Africa who share their blogging platform. He is devoted to his job as parent and husband (when he's not surfing the cooking waves of Cape Town). Father of five boys, Terran has got his work cut out for him.
Spencer's blog amalgamates all his knowledge and experience in marketing, business, cars, technology, and more. This website shares the most useful information on each topic to help you learn about these areas quickly.
Tiny Buddha is all about simple wisdom, inspiration, relationships, and mindfulness. It was started by Lori Deschene, who writes on topics such as Buddhism's teachings and contains content related to healthy living or other mindfulness-related subjects.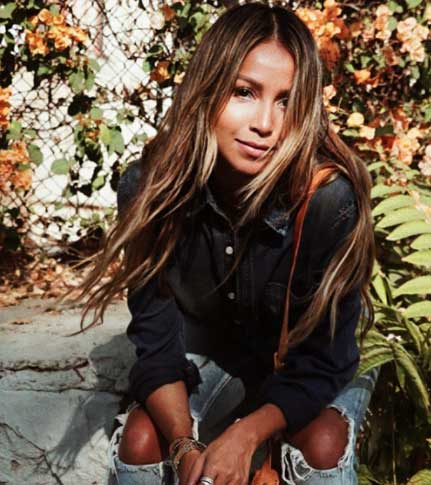 Sincerely Jules has a strong reputation as an influencer of fashion and lifestyle. In her clothing line "Sincerely Jules," you can shop all her gorgeous looks.
Kirsty Mea is a traveling blogger, lifestyle writer, and beauty expert. She loves to share what she sees with aspiring bloggers through her engaging writing style!
Allie Brosh's work is humorous and filled with original cartoons that add a lighthearted, fun touch to the piece.
Mrs. Woog is a mother with bucketfuls of wit who will surely keep you smiling on her blog!
Anita Devlin blogs and vlogs in We Heave Ho. Her goal is to improve and manage your life regardless of the project, believing this makes room for overall happiness and new opportunities.
A modern blog revising and reimagining the ancient craft of sewing. The Crafty Needle specializes in all things related to embroidery, quilting, and incredibly fashion-forward projects that any sewist can make at home too! Their content also focuses on trending styles while providing achievable techniques with cutting edge specialists from around the world joining them every week for new tips & tricks."
Ana and Thea are confessed bibliophiles, giving you an overdose of book reviews in many genres. You'll also get short fiction to Steampunk and sci-fi by women.
The Book Smugglers is a great place to go if you love discovering new things like Steampunk and other counter-culture genres. They invite bloggers, readers, and writers from around the world for interactive dialogue.
The ladies have a passion for promoting short fiction and women science-fiction writers. Additionally, they review other topics on their platform—it's just something that became second nature to them since writing drives the two of them.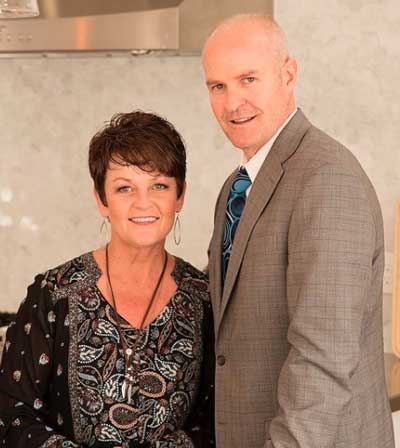 A former preschool teacher, Kris Smith, now shares her love of farmhouse style through blogging. Based out of Idaho, Kris and her husband appreciate this type of design, with posts reflecting just that on their blog Pheasant Run.
A small blog with a significant following, Hilde Heyvaert provides her audience all the things she loves in creative ways.
Taylor Sanford is a business blogger. Her two separate blogs offer vastly different content in terms of topics and tone; her professional one offers courses, posts on marketing, etc., while the other focuses more heavily on beauty routines or travel experiences (opinions).
An inspirational and empowering blog where women of all shapes and sizes are encouraged to get fit, healthy, ripped by doing effective bodyweight exercises. The mantra is that exercise should never be considered a punishment for eating.
An online platform for any woman looking to grow her brand, Jaclyn Johnson created Blueprint Breakdown. The conference will have various topics that can help women in business ranging from branding ideas to how they should be running their companies.
In 2012, Alyssa Rivers launched A Dish of Daily Life. You'll find recipes for just about every meal, snack, and dietary need on her website! Not only does she have over 400 original recipes to browse through, but you're also able to search by ingredient or type of recipe.
Conclusion
And that's it! Those are the X examples of personal blogs that made it big time.
It may look daunting, but their journey is replicable. The internet is here to stay, and blogs are its backbone.
People will need to be informed, to be entertained, and educated. So it's time to give them what they want and start your own personal blog today.
---
As a dedicated SEO professional, I help businesses improve their online visibility and attract more customers through search engine optimization. Whether you're a small local business or a large corporation, I can help improve your search rankings, drive more traffic to your website, and ultimately grow your business.

Christian Tanobey
---