If you are a new dad-to-be, then this blog post is for you. You can expect some new information about new dads to be blogs that will help guide the way through your new role as a parent. Whether you're expecting your first child or not, there are many new fatherhood resources out there that can help make the transition smoother and easier for both parents.
New dad to be blogs
Dads today are often in need of support. You can find that when you read blogs.
There are different kinds of blogs for dads with different needs. Some will be about stay-at-home dads, some about geek dads, and others about first-time dads.
But most dad blogs talk about more than just being a dad – they talk about their lifestyle, movies, sports, travel, how to make money with a blog, how to make money on Facebook, how to make money on Instagram, and many how-tos.
The following are new dad to be blogs you can check out and follow:
Don't be fooled by the name. Even though this is a blog about being a dad, they are still learning, and so are you. The site shares different insights and tips about parenting. It is perfect for first-time dads because it has funny posts that make you feel better. This website will make you laugh, but don't expect an instruction manual because life doesn't come with one, and true parenting doesn't either.
Fatherly is a website that has all the information you need as a father. You can find anything from entertainment to news and parenting advice.
The Brag Dad is an Australian website where dads can get advice. They also upload videos and post blog posts that are interesting to read. Sometimes they show pictures of the kids too. It is a good website for fathers who want to be better parents.

Jeff Bogle is an experienced writer, photographer, and traveler. He shares his journey as a parent on Out With the Kids. A lot of websites have named him as a good dad blog. You can find travel tips, photography, lifestyle coverage, and more on his site. He also tells you about his family's adventures around the world.
Fathercraft offers resources and tools for the modern dad, including product reviews, parenting tips, and stories from their own experience. Their goal is to enrich the lives of fathers who want to become more involved in their kids' lives. The team put 18 months of development into Father's Ed, including interviewing a pediatrician in New York City about sleep issues with children and an interview with a firefighter. With lots of feedback from new dads, this is one of the best dad blogs around.
Some of the best dad blogs are ones with a good niche. For example, Lunchbox Dad has ideas for kids' lunches that are exciting and new. Beau Coffron is a father of three who has been on many media outlets and contributed to other blogs. On Lunchbox Dad, you will find healthy lunches that your kid will like. You can also read product reviews and other articles about parenting. This is especially good for stay-at-home dads because it has everything they need to know!
The Dad Website is one of the best dad blogs on the internet. On these pages, you will find interviews with celebrity dads and regular dads alike. You can also read about family-related products and trends. Reviews of movies and beer are also included because what dad doesn't love films or beers?

Dad or Alive is a new fatherhood blog that encourages you to live your best life through fathering. This site also offers some free printable worksheets for dads who want help being more engaged at home with their children.
Parental Damnation has answers to questions that fathers have. The author is an experienced writer who worked in sports journalism and then SEO. He now works for himself running one of the best blogs about parenting on the web, but it also offers content about men's lifestyles.
Father Hood is a website for dads who want to be more involved in their children's lives. They don't like it when dads do not help with the family. If you are one of those dads, sign up today!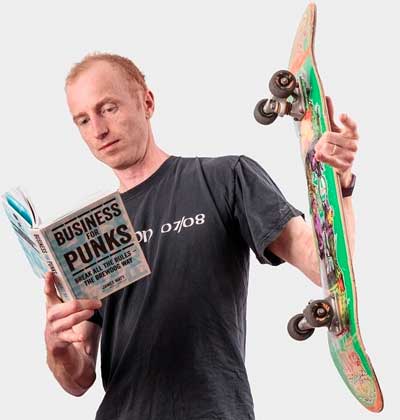 The Apocalypse Daddy is a site for people who are interested in reading advice about parenting. The site has many fans because it is entertaining to read. It has movie parodies, mindset training, and remote learning with an all-consuming narrative of fun and energy.
HighTechDad is a blog about the wonders of modern gear and gadgetry. They offer reviews, gift guides, and giveaways. Michael Sheehan writes the blog. He works as a content marketing manager with three teenage daughters.
It is popular to believe that when men become fathers, they will stop doing what they love. But this is not true. You can keep up with fashion, gear, apparel, gadgets, and more by listening to The Daddy Style Diaries podcast.
All Pro Dad takes a really good approach to modern parenting. You can join the team and become part of a bigger group of fathers trying to be better parents. If you enter your local chapter, you will be invited to monthly and annual events where you can talk and work with other fathers. You can also subscribe to All Pro Dad's newsletter for daily advice on how to raise your children well.
Direct Advice for Dads is full of information about being a dad. The blog answers every question you might have, even if you do not know to ask the question. It has all kinds of advice for first-time dads or dads with lots of kids. Fathers never stop learning how to parent even if they have children before.
Puzzling Posts is a blog that has tips on how to play with your children. It also has product reviews and tells stories from Mike Reynolds, a husband, and father of two daughters. One of the website's goals is for parents to read books with their kids, so check out the "Tiny Tales" section for some short bedtime readings.
Being a dad can be hard because it costs money. You need to balance budgets and save money, but you also want to enjoy life. Skint Dad is a blog where you find ideas on how to do this. It has tips and tricks about saving money, contests, discounts, and more.
Have you ever wanted to know the answers to parenting questions? Well, there is a place for dads where they can go. You can ask for free advice from experts. You can also talk with other dads online. This website has been around since 2008, and it has helped lots of people. It is one of the best dad blogs on the Internet!

Brent Almond is a lovable gay man who blogs about design and parenting. He is a graphic designer and illustrator, so his website has lots of pictures, colors, and it is very creative. His blog has topics that are not just for dads – they are universal – but the content remains personal. Brent's blog could be one of the best on the Internet because it can teach you a lot about design and parenting.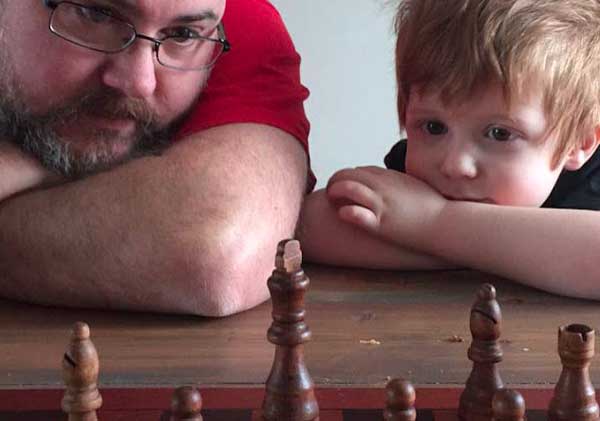 John Kinnear writes about lots of different things. He talks about being a dad and his kids and what it's like to be their dad. He also writes about cooking and projects, and comics. Sometimes he makes jokes, but most of the time, they are not on purpose.
Mike Julianelle is a dad. He is writing about his life and how he feels about raising his new baby. Mike has many stories to share, and you can feel like you know him because he shares with you what he thinks and feels.
Mike Adamick is the author of a blog. He is a stay-at-home dad, and he shares projects that are fun for kids. One project that he made is how to make a rainbow wall.