Mailchimp is one of the oldest and most popular email marketing tools for small businesses. However, clickfunnels have been on the rise as a favorite for marketers who want to build an entire sales funnel in one location. This article will explore Clickfunnels vs Mailchimp and help you decide which tool will work best for your business.
Mailchimp Vs Clickfunnels
What is Clickfunnels used for? What does Mailchimp do? Here are their main differences.
Mailchimp and ClickFunnels are both companies that have been around for a long time. Both of these companies are good at generating leads, making sales, and helping you grow your business.
But, what are the differences? Which service is better at getting people to buy your product? And which service is the best for your business?
One is different than the other. Let's see their critical differences.
You probably learned about Clickfunnels and Mailchimp on the same website. Unfortunately, they are often listed as competitors even though they work differently.
There are many similarities between the two services, but primarily different.
Clickfunnels Testimonial and Review
Watch this video to learn how Jaime used ClickFunnels to build a 7-figure store that sells skincare products!
Mailchimp Demonstration
Watch the video below to learn how you can send email marketing campaigns with Mailchimp.
Clickfunnels and Mailchimp differences
Mailchimp is the largest email service provider in the world. It allows you to build an email list, separate it into categories, send emails whenever you want, and create opt-in forms for your website.
While Clickfunnels helps people build high-converting sales funnels, the service has many different options. For example, this can be used to help people become customers or leads.
Mailchimp and ClickFunnels are two different services. One is for sending emails, and the other makes sales funnels. They can be used together with Zapier.
Now that you know about the differences between Mailchimp and ClickFunnels let's talk about them.
Clickfunnels Vs Mailchimp Overview
Can't be bothered reading a 10-minute review of Clickfunnels and Mailchimp? Here are the key takeaways:
ClickFunnels is a website where you can make different types of sales funnels. There are various templates for generating leads, running webinars, collecting applications, and making sales.
If you want to make money, get leads, and have a list of people who want what you have to sell, then we recommend that you use ClickFunnels and MailChimp together. Both of these tools offer a free trial.
Mailchimp is a company that helps send emails to people. You can make a list of people, which is called an email list. You can also make other lists, like one for customers or one for sellers. Mailchimp has lots of tools that help you do things with the lists.
The two services work well together. They can both do their jobs and give you the best experience possible.
What you get with Clickfunnels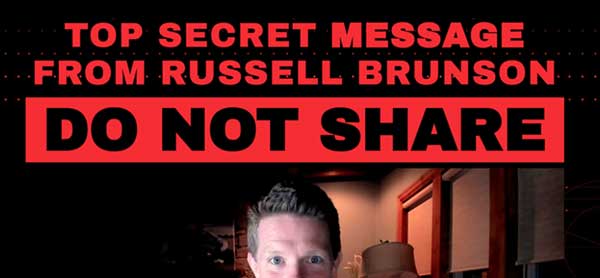 100+ templates to use – Nothing converts as well as a sales funnel. But how do you create one that will sell your product or service? ClickFunnels has created templates that are proven to work. They are customizable, and there are also other user-created themes and templates in the marketplace to choose from.
Split test – Split Testing is when you test two different versions of something, like a sales funnel. The best way to sell things online is by testing various versions of a sales funnel. So Clickfunnels made it so each member can split test. You can try clickfunnels free for 14 days.
Drag and drop – You can use ClickFunnel's editor to customize any element on a page of your sales funnel. You can add a video, text, or image with a single click. ClickFunnel also has templates to help you know where to put each element for the best conversion rate. You have complete control if you want to change anything as well.
Domain hosting – You will not need to find another service for your domain hosting if you use ClickFunnels. You can add an existing domain right inside your account, and they'll do the rest.
Increased conversion rate – ClickFunnel's job is to help entrepreneurs create sales funnels that work. If you want to sell more, if you're going to generate more leads, if you're going to get more clients, then you need a sales funnel. ClickFunnel has a 14-day free trial, so people can try it before buying.
Track conversions – ClickFunnels, make sure that the entrepreneurs who use their service get actual results. That's why they offer unlimited conversion tracking so you can know how well your sales funnels are working and what needs to be changed. You can then make changes or not, depending on what you find out.
Shopping cart included – If you want a shopping cart, ClickFunnels has one. This is free with their membership plans. You can decide the price and write a description. Then, people can buy it on your website.
Simple email autoresponder – One of the goals at ClickFunnels is to make selling online easy. You can use an email autoresponder to contact prospects and customers. This email autoresponder is included in all their plans.
Membership site – Want to have a membership site for your business? No problem. You can create one with a ClickFunnels account. You can take payments and build the site yourself.
What you get with Mailchimp
Segmentation – Mailchimp lets you send emails to your customers more efficiently. You can choose what they want to read and when they want it. They say that if you use these features, your customers will open emails 23% more often and click on the 49% more often.
CRM – Mailchimp has a Customer Relationship Management that keeps track of how your contacts are doing. It will keep track of when people were added to your list and if they are still on your list or not.
Behavioral targeting – With Mailchimp, you can send emails to people based on what they do. Here's how Mailchimp explains it: "You can get data from your app or website and send more specific messages to people who do things that are important to your business. For example, you could tell people who start downloading something that a discount for buying the whole series.
Similar audiences – Want to find new people who like your products? Mailchimp can help you do that. They use your Marketing CRM data and their extensive audience network to find people similar to your contacts.
Create landing pages – Every email list needs a way for people to sign up. Mailchimp also has a simple builder, where you can make your page with the necessary information to get someone to sign up.
Build forms – On your Mailchimp account, you can make a sign-up form for your website. You can choose what to put on the form, like fields and text. Then connect it to an email list or tag. After that, copy the code that they give you and then put it on your website.
Analytics – It is impossible to know your email marketing strategy's effectiveness without looking at essential numbers. Email marketing metrics include open rate, click-through rate, bounce rate, and deliverability. Mailchimp will track these numbers for you in their dashboard.
Integrations
ClickFunnels and Mailchimp have many integrations. But these are not the only ones:
Mailchimp
Square — You can take payments on your Mailchimp landing pages.
Canva — Use Canva to make graphics for your email campaigns easily.
Burst SMS — Connect your text message marketing with your Mailchimp account.
LiveChat — Automatically grow your list of email contacts by live chatting on the internet.
WooCommerce — You can use a WooCommerce account with a Mailchimp account.
Zapier — You can integrate other popular services to use with your Mailchimp account.
Typeform — You can use surveys to get information about your subscribers.
Smile.io — You can split your email list into smaller groups and only send the messages to the people in that group or reward subscribers with special offers.
Clickfunnels
Stripe Payment — You can use Stripe to receive payments. You can also send receipts from Stripe that show what you have sold.
Kajabi — ClickFunnels and Kajabi work together so you can sell your products. You should use them to connect your products, then people will see them.
Twilio — Personalize and schedule your text messages.
Disc Delivered — You can use automatic order fulfillment when someone places an order in your funnel.
PayPal — In ClickFunnels, you can add a PayPal button to your page with just a few clicks. When someone clicks on the PayPal button, they will be able to pay through their PayPal account.
WordPress — If you have a website with WordPress, you can make it easier for people to buy by using ClickFunnels.
Shopify — You can use Shopify to connect your account to ClickFunnels.
Slybroadcast — Your voicemail can be sent to your subscribers in Slybroadcast.
Shipstation — ClickFunnels lets you sell things online. After someone buys something, you can use Shipstation to ship it.
Zapier — Let's you link to any other popular service.
ZenDirect — ClickFunnels can send information to ZenDirect about customers. This will make it easier for ZenDirect to ship items.
Embed A Calendar Into Your Funnel — You can allow people to schedule themselves on your calendar. Lots of different software will help you with that.
YouZign — YouZign is a website that lets you host images. You can edit these images with ClickFunnels.
VWO Engage — You can set up notifications for your funnels.
SalesForce — If you want to use SalesForce with ClickFunnels, use this.
Warrior Plus — You can use WarriorPlus products on your ClickFunnels site.
How much is Clickfunnels?
ClickFunnels has two plans. One is $97 per month that will work for most new entrepreneurs. You get 20 funnels, 100 pages, 1 user, 3 payment gateways and domains, chat support, and access to the Funnel Hacker Forum and Funnel Flix which has hundreds of hours of pieces of training on how to sell things.
The second plan is for people who are trying to grow their business. You get unlimited funnels and pages, 3 users, 9 payment gateways and domains, unlimited follow-up funnels, priority support, weekly peer review hackathons, and access to our Funnel Hacker Forum and Funnel Flix.
If you want this plan but don't have any money yet, then you can try it for 14 days.
How much is Mailchimp?
Mailchimp has different plans. The first plan is $0 per month, and you can use it for 2,000 contacts, 1 audience, and 10,000 emails a month. The second plan costs $9.99 a month, and you can use it for up to 50,000 contacts, 3 audiences, and 500,000 emails a month.
The third plan is $14.99 per month, and it supports you up to 100,000 contacts, 5 audiences, and 1.2 million emails per month. And the fourth plan is $299 per month, and it also supports you for 200,000 contacts and unlimited audiences that can be sent 3 million emails in one month.
In some ways, a more expensive plan will have more features than a cheaper one. Therefore, it is essential to compare the list of features for each different price range before deciding.
Mailchimp or Clickfunnels
So the real question. Clickfunnels or Mailchimp?
It is hard to decide which service is best for your business. For example, Mailchimp and ClickFunnels have different features and prices, but both have a free trial.
The two products offer different services so that you can use both of them. You can connect them with Zapier. So try using both and see how it goes!
You might also want to check out Is Clickfunnels Worth the Money? From Broke To Rich. Or this Clickfunnels review and how you can make money with Clickfunnels to help you decide.
---
As a dedicated SEO professional, I help businesses improve their online visibility and attract more customers through search engine optimization. Whether you're a small local business or a large corporation, I can help improve your search rankings, drive more traffic to your website, and ultimately grow your business.

Christian Tanobey
---